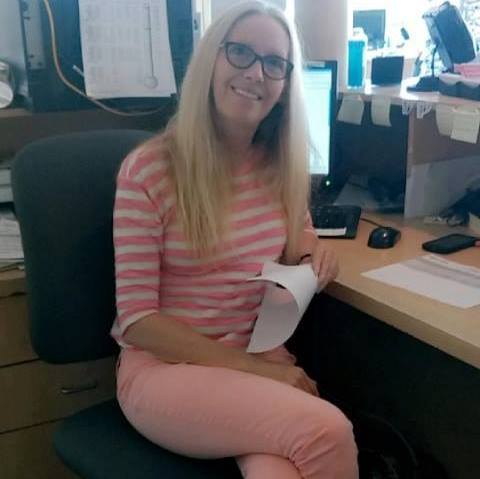 Barbara Foster, 57, was hit and dragged by another car in Springfield. Picure courtesy Facebook
Visitation will be Friday night for a woman who was dragged by a car in Springfield before Thanksgiving.
Barbara Foster, 57, was from Springfield.
She was run over by a car near Campbell and University.
Her visitation will be at Greenlawn Funeral Home North on north National.
Elizabeth McKeown, 46, is also from Springfield.
She's charged with first-degree murder in Foster's death.
Court records say McKeown told Springfield Police she was on her way to make a car payment when she pulled up behind Foster.
She says Foster's car didn't move, so she "nudged it" before she hit it "full-out".
When Foster got out of her car to inspect the damage, McKeown told police she backed up her Mustang and hit Foster, "cutting her in half".
Foster was dragged 60-feet.
She died at the hospital.
McKeown hit another car a short distance away at Campbell and Sunshine.
When she tried to get away, witnesses boxed her in until police arrived.