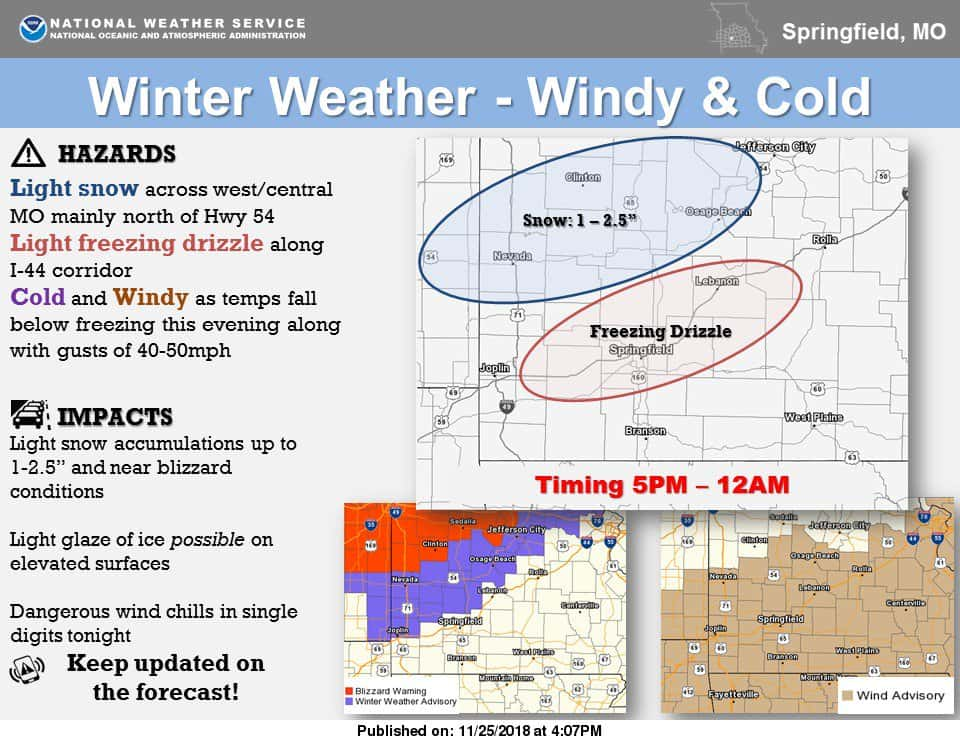 Graphic by NWS Springfield
The lower portion of the storm up in Northern Missouri has made its way into the Ozarks.
The National Weather Service says by the early evening we could start to see a winter mix of rain and snow.
Forecasters says by late evening it will change over to freezing drizzle.
There will be a period of freezing drizzle from late this afternoon into the evening, if the road temperatures can drop below freezing could result in a glaze of ice on elevated surfaces.
As total accumulations of snow for the Ozarks go, it really depends on the ground temperature, if it does stick we could see a dusting of snow.
The main hazard with this system will be strong winds. Forecasters are predicting winds gusts around 50 mph.
Those strong winds mixed with the light drizzle can cause decreased visibility on the roadways.
The system will push out of the Ozarks overnight.
You can stay up to date with the latest forecasts by clicking here.