KTTS News Director – Don Louzader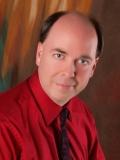 Don has worked full time in the KTTS 24 Hour News Center since October, 1995 and has served as News Director since 2004.
When Don was in high school in nearby Marshfield, Missouri, he knew he wanted to be in radio. Don graduated from the University of Missouri School of Journalism in 1991 with a Bachelor's degree in journalism, and worked four years at KTJJ/KREI Radio in Farmington, Missouri before coming "back home."
Don takes pride in accuracy, fairness and getting the story on the air and online first.  Our news team has won numerous Regional Edward R. Murrow awards since 2010 and two National Edward R. Murrow awards, the highest honor in our business.
We've also been recognized annually by the Missouri Broadcasters Association for news excellence. In his spare time, Don enjoys covering St. Louis and Springfield Cardinals games. His wife, Chris, worked in radio for 20 years and now manages video productions at Opfer Communications in Springfield.
KTTS News Anchor/ Multimedia Journalist – Parker Padgett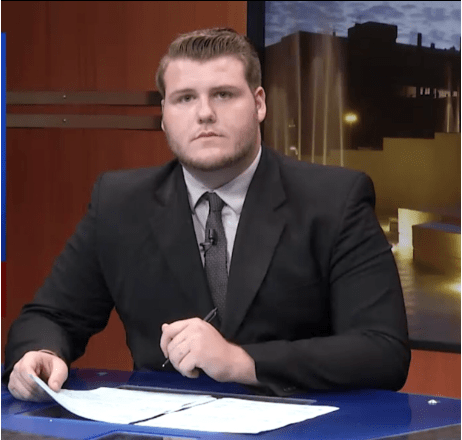 Parker joined the KTTS News Team in September of 2019. You will hear him doing the "Go Patrol" traffic report, or the occasional Morning Drive News.
Parker grew up in a town called Lansing, Kansas but moved to Springfield in 2001, and then Ozark in 2004. Staying in Ozark for over a decade, he graduated from Ozark High School in 2014. He enrolled at Missouri State University (Go Bears!) in the Fall of 2014, graduating in December of 2019.
Being a journalist wasn't the first thing Parker wanted to do in college but in January of 2016, he took a part time job writing articles for The Standard – Missouri State's Student Run Newspaper and after doing that for a while, he went from an undecided major to Journalism.
Even though he started his venture into Journalism by writing, Parker's passion has always been Broadcast Journalism. During one semester, he anchored many newscasts of Ozarks News Brief, a student run online newscast at MSU.
When he was in college, not doing the news, he worked for Hite Media, doing camera work for Missouri State Athletic events that streamed on ESPN3 or ESPN+. In February, Parker accepted a position doing camera work for Springfield Cardinals home games during the 2020 campaign, but the COVID-19 pandemic has put the season on hold.
When he's not at work, Parker is usually watching sports, specifically the Kansas City Chiefs, Kansas City Royals, and Kansas Jayhawks. He has found himself, at times, rooting for the team on the other side of I-70.