Up to three inches of snow could fall across the Ozarks Saturday.
Some places could get up to five inches.
But the heaviest snow will be in Central Missouri.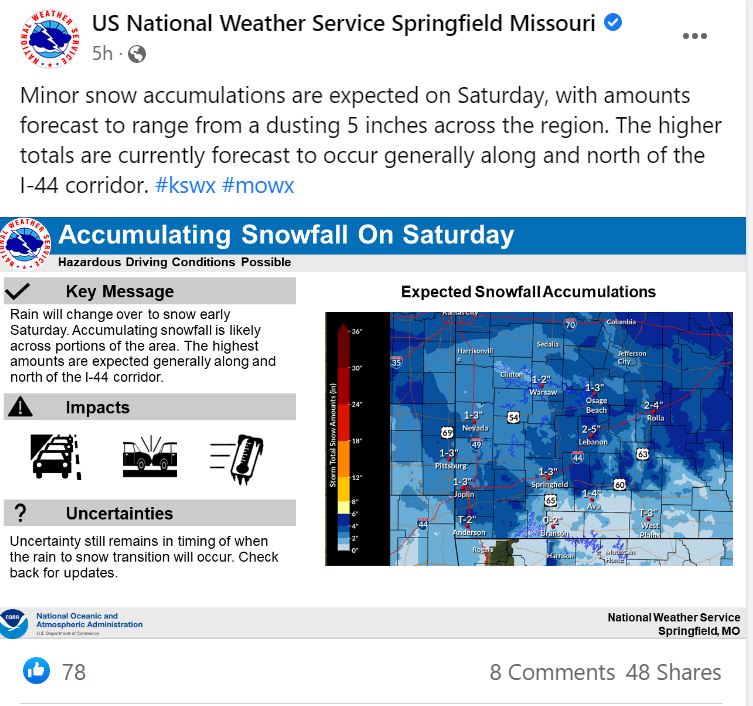 A Winter Weather Advisory is in effect from 3 a.m. Saturday until 9 p.m. Saturday night.
The National Weather Service says rain will turn to snow Saturday morning.
Some slick spots are expected.