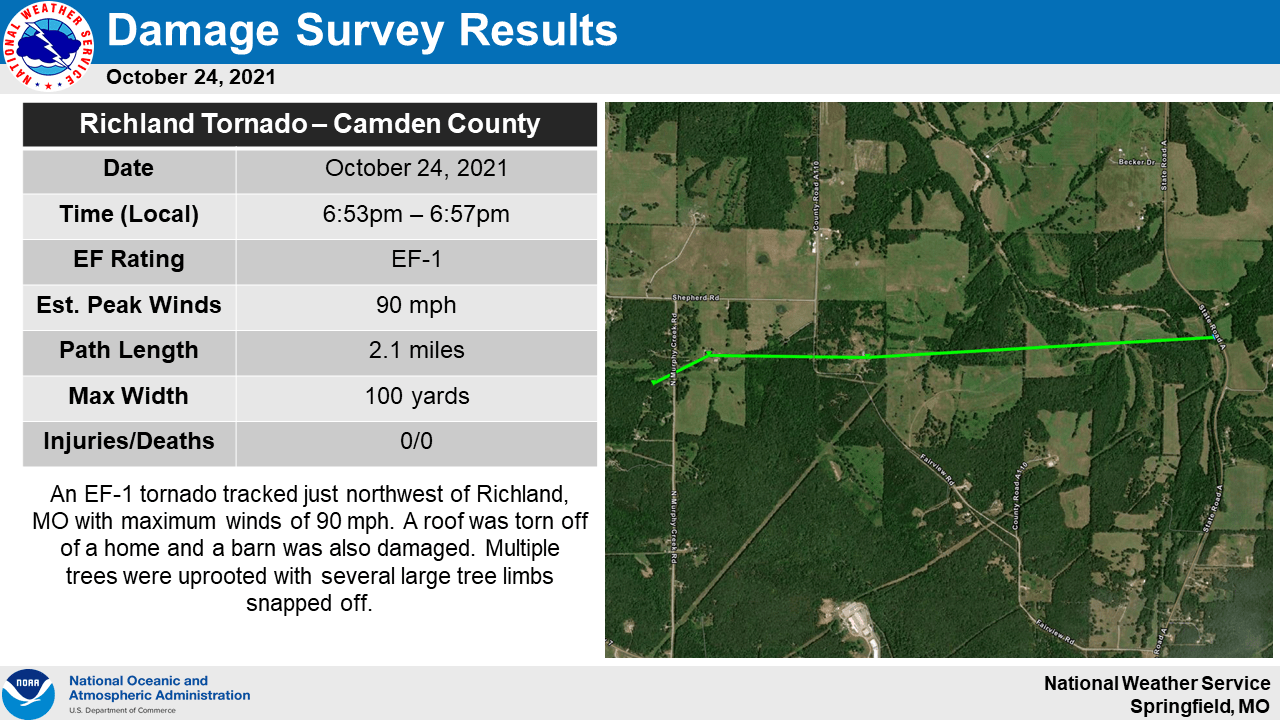 The National Weather Service has confirmed that a tornado hit Richland in Camden County Sunday.
The EF-1 tornado hit around 7 p.m. and cut a path of about 2 miles.
The storm damaged several houses, a barn, and uprooted several large trees.
The survey team believes the storm had peak winds of 90 MPH and stayed on the ground for 4 minutes.