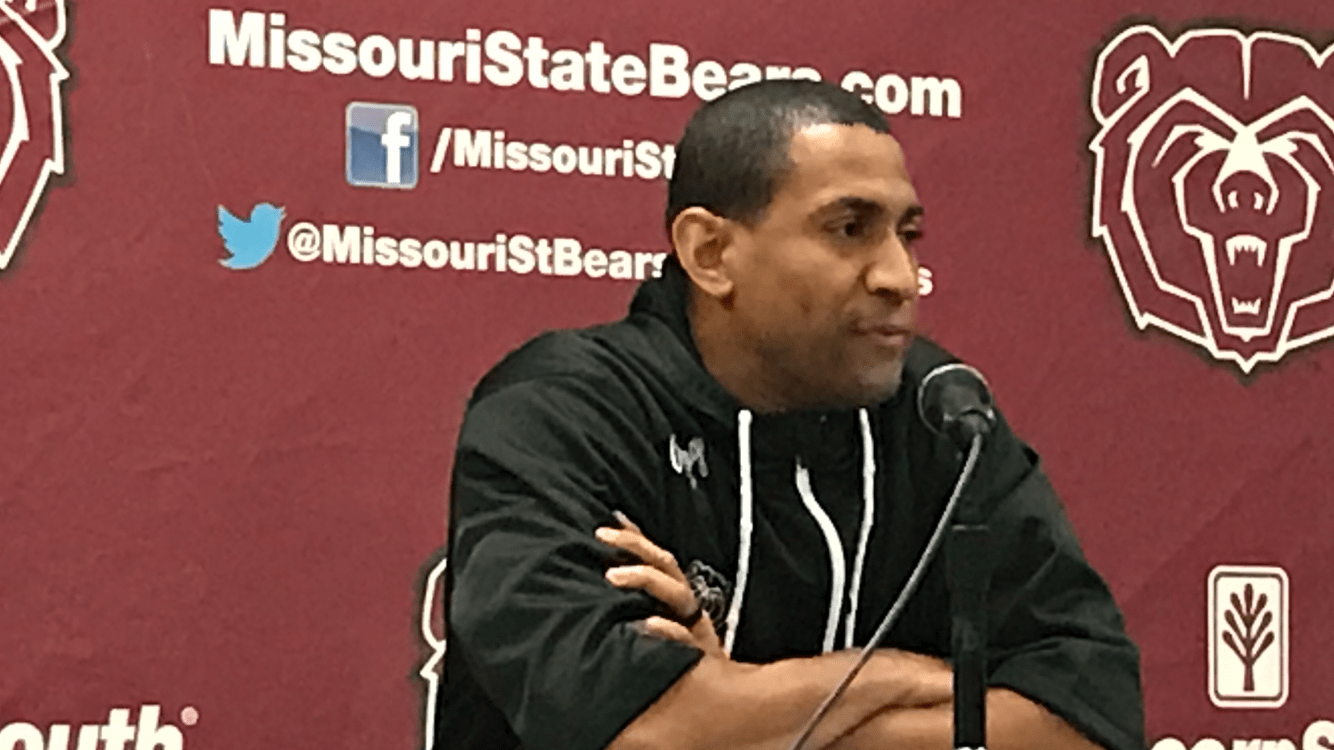 SPRINGFIELD – After spending much of the week looking for an opponent to fill an open weekend on the men's basketball schedule, Missouri State head coach Dana Ford announced Friday evening the addition of a home game on January 17 against regional foe Missouri S&T at JQH Arena.
The game will tip off at 5 p.m. and is contingent upon both teams clearing NCAA COVID-19 testing protocols on game day.
Also late Friday, the Missouri Valley Conference announced the postponement of the Southern Illinois-Missouri State men's basketball game, slated for Thursday, Jan. 21 at JQH Arena, due to positive COVID-19 test results among Southern Illinois' Tier I personnel, which consists of student-athletes, coaches, managers and staff. The game, however, has been rescheduled for Wednesday, Feb. 10 at 7 p.m.
Starting Saturday, tickets for the game against Missouri S&T will be available by phone at (417) 836-7678 or in person at the Old Missouri Bank Box Office at JQH Arena. Weekend box office hours are 10 a.m. to 3 p.m. on Saturday and 10 a.m. to tipoff on Sunday.
Season ticket holders may use any men's basketball ticket from the 2020-21 season – from a past game or an upcoming game – for admission Sunday. Missouri State students are admitted free at the student entrance with a valid BearPass ID.
Ford's Bears are 8-1 overall on the young season and are looking for their first 9-1 start since the 2009-10 campaign. Missouri S&T, which is a member of the Great Lakes Valley Conference, is 2-9 this season and will host William Jewell on Saturday evening in Rolla.
Historically, the Bears have played Missouri S&T 139 times in its 109-year basketball history, second only to MSU's 147 games against SEMO. Missouri State leads the all-time series with the Miners, 115-24, with the last meeting between the clubs coming in 1981.