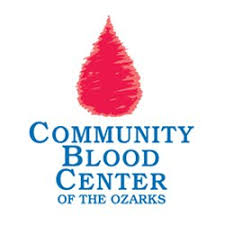 Starting today through Thursday, you can donate blood and help another cause at the same time.
The Unite Springfield Drive will also benefit those affected by the Kum &  Go shooting in Springfield earlier this year that killed Officer Christopher Walsh and three others.
The Community Blood Center of the Ozarks says people who donate will get a T-shirt and in addition, $5 will be given to a foundation that supports family members of the victims.
The foundation is named the Community Foundation of the Ozarks' Kum & Go 3/15 Relief Fund.
You can read more about this with a press release below…
"September 14, 2020 – Almost six months ago, the Springfield community was struck by tragedy as four people, including a Springfield police officer, were killed and two others injured during a shooting at an area convenience store. Community Blood Center of the Ozarks (CBCO) invites blood donors to come together to share a moment of remembrance by giving blood during the Unite Springfield Blood Drive. The drive will be held September 15, 16 and 17 at the Springfield Donor Center, 220 W. Plainview Road. The center is open from 8 am to 6 pm each day.
All donors during the Unite Springfield Blood Drive will receive a special commemorative T-shirt. A $5.00 donation will be offered to the Community Foundation of the Ozarks' Kum & Go 3/15 Relief Fund for each blood donation received. The fund is intended to provide financial assistance to the family members of the deceased, injured and others directly affected.
"As a member of this close-knit community, a strong supply of blood products brings peace of mind," Sheri Walsh, widow of slain Springfield police officer Christopher Walsh said. "As a wife struggling to reconcile a senseless tragedy, seeing my neighbors come together selflessly encourages healing.
I am thankful that Community Blood Center of the Ozarks, the exclusive provider of life-saving blood products in our area, stepped up to honor the victims of the March 15 shooting in such a beautiful, forward looking event."
Community Blood Center of the Ozarks continues to be on an emergency appeal for all blood types. Blood reserves are at very low levels, with blood drives still being negatively affected by the COVID-19 pandemic. "The tragedy that unfolded in this community last spring illustrates that we need to be ready to respond to any blood-related emergency," CBCO Media Relations Representative Chris Pilgrim said. "The Unite Springfield Blood Drive occurs at just the right time, because we're very low on all blood types. I know that our donors will respond with a united message of support."
Appointments are strongly encouraged but not required for this event. Make an appointment here: https://www.cbco.org/unite-springfield-blood-drive/. Masks are required for both CBCO staff and blood donors. If you do not have a mask, one will be provided for you.
On behalf of local hospital patients, CBCO thanks blood donors from across the region for giving life to your community.