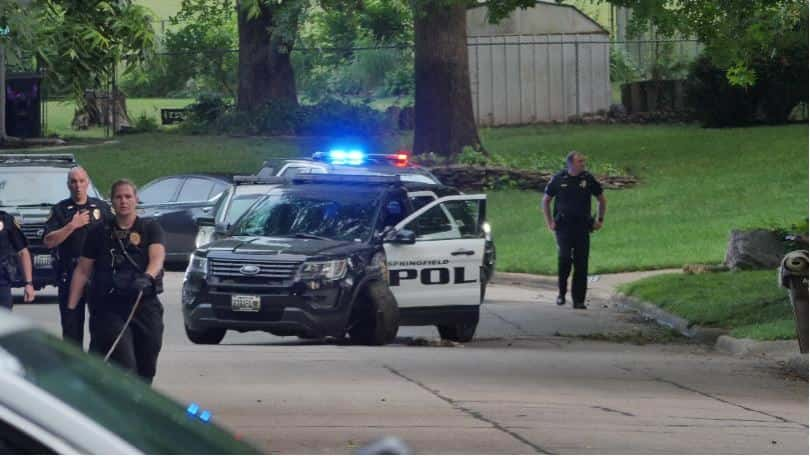 Police are searching for a man who stole and crashed an SUV on Rosebriar in Springfield.
Authorities say they saw the man jump into one of their vehicles while they investigated the fourth in a series of burglaries in southeast part of the city.
The driver crashed on the 2300 block of Rosebriar, in a neighborhood north of Battlefield.
The driver ran off, and police brought a K9 unit to search for him. They have not located him at this time.
Police describe the suspect as a white male, thin build, approximately 5'8" and wearing a blue tank top.