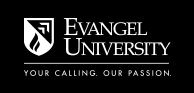 Evangel University will not be holding an in-person graduation ceremony for its 2020 graduation students due to public health concerns.
Academic regalia will be sent in the mail and a virtual ceremony will be held in place of the in-person celebration.
Photos of graduates who mail in a photo of themselves in academic regalia before August 1st will be included in the virtual ceremony.
A May 2021 event will be scheduled as well, and 2020 graduates are invited to attend.