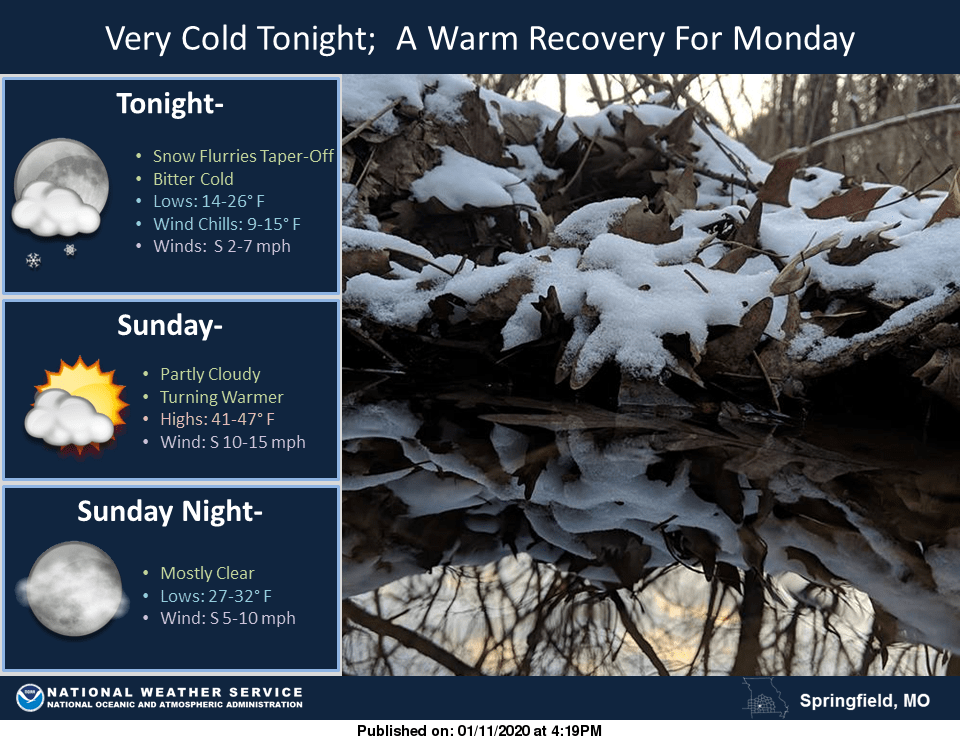 A band of storms from north to south moved through our listening area in the 1 o'clock to 3 o'clock hours.
The National Weather Service reports that Springfield got 1 to 1 and a half inches of snow during that time. Fair grove saw 1 inch of snow with around a tenth of an inch of ice.
The snow caused hazardous driving conditions around the Ozarks, and the number of traffic accidents and crashes increased significantly.
The National Weather Service recommends giving yourself time on the road and to go slowly, avoiding risky areas.
You also can keep track of road conditions with the MoDot Traveler map, you can find it here
January 11th Snow Storm