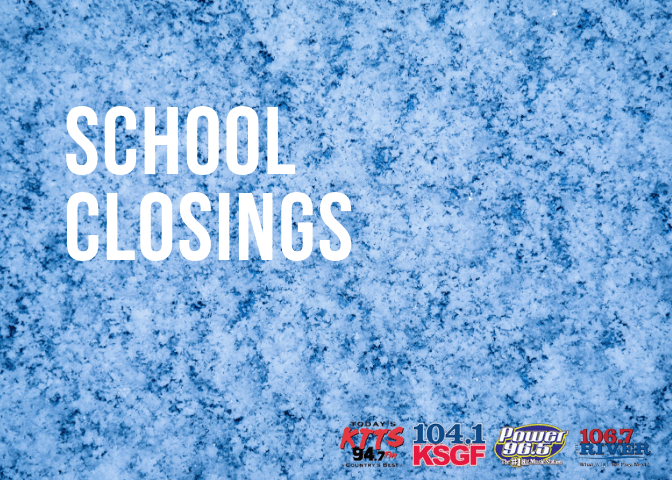 Wintry weather and unsafe driving conditions Monday night have prompted many schools in the Ozarks to cancel classes for Tuesday.
Springfield Public Schools are closed Tuesday, but the district offices are open.
School closings are sponsored by B&B Theatres in Ozark.
For a complete list of closed schools, click here.