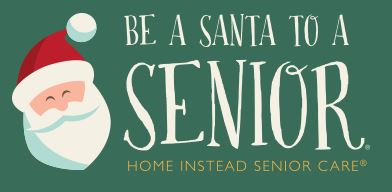 Home Instead Senior Care will be running its annual Be a Santa to Senior program until December 13th.
The program has provided around 2.1 million gifts and seen 60,000 volunteers since 2003.
"The Be a Santa to a Senior program is all about including seniors in the joy of the holiday season," said Chris Blaine, the owner of the Springfield Home Instead Senior Care office, "[…] It may seem like a small act of kindness, [but] it can really make a difference for someone this holiday season."
Home Instead Senior Care says it invites anyone to give a special holiday gift to a senior by visiting a local Harter House and selecting a gift option on one of the ornaments hanging from the Be A Santa to Senior tree.
You can return the gift to Harter House unwrapped, and it will be delivered.