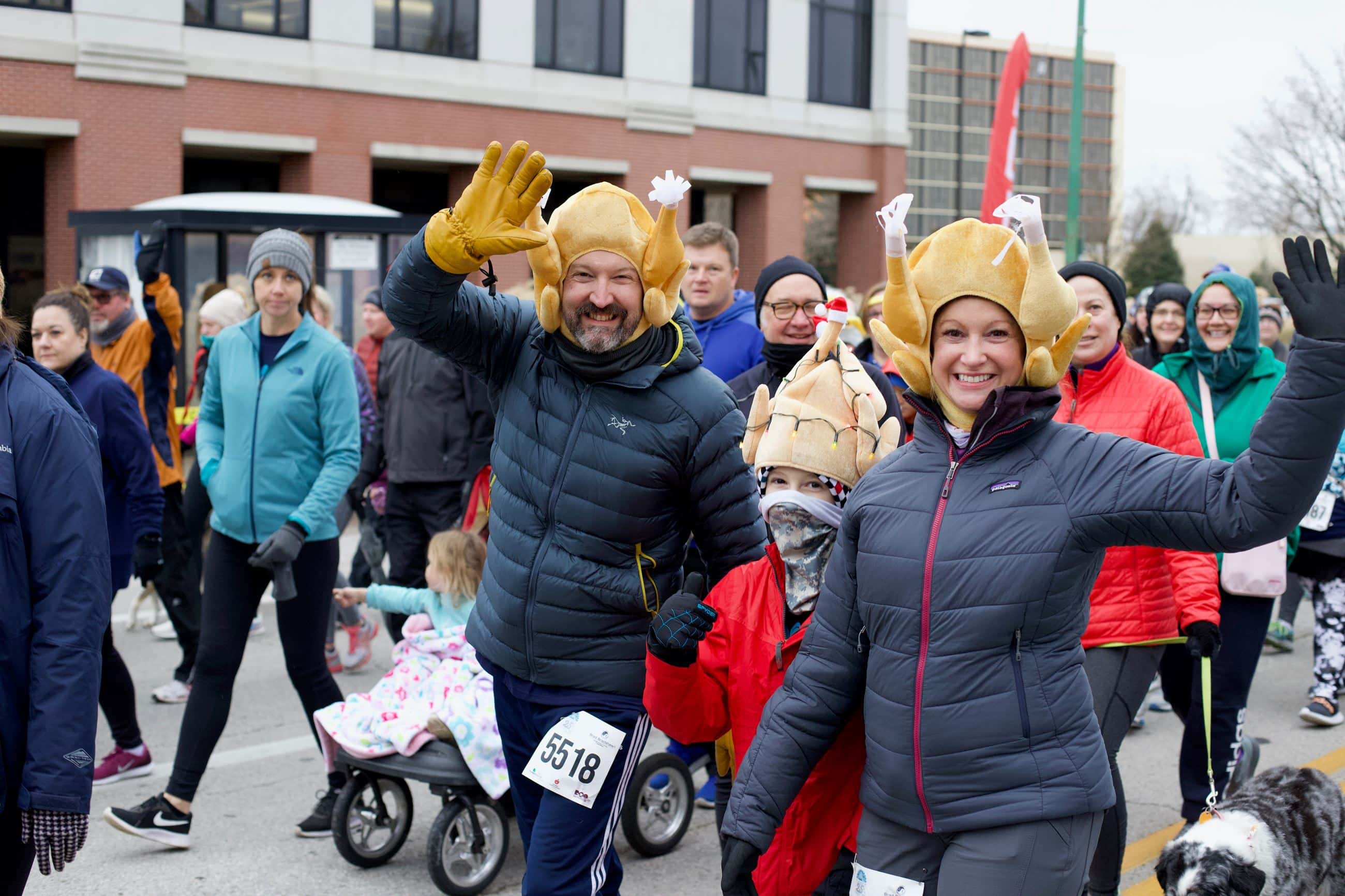 The 25th Annual Thanksgiving Day Turkey Trot 5K Run/Walk included 7,465 registered participants who walked or ran in Springfield's Thanksgiving tradition. 
Numbers were down slightly compared to 7,598 registered participants in 2018, but turnout was still strong despite a cold rainy forecast.
The annual event is Springfield's largest timed 5K race and the largest Thanksgiving Day 5K in Missouri, with proceeds benefiting Developmental Center of the Ozarks and the Springfield-Greene County Park Board Youth Recreation Scholarship Fund. The event also serves as one of the largest one-day food drives of the year for Ozarks Food Harvest.
Overall race winners were:
Best Overall Female: Rebecca Senn, age 28, at 19:37
Best Overall Male: Jarod Ozee age 20, at 15:46
Best Masters (over 40) Female: Rosie Laughlin, 54, at 21:31
Best Masters (over 40) Male: Toby Dogwiler, age 45, at 18:09
Race results, including age division winners, are posted at ParkBoard.org/TurkeyTrot/
Medals will be mailed to 1st, 2nd and 3rd place age division winners. Age divisions are 9 and under, then staggered in five-year increments up to 85 and older.
The largest Turkey Trot 5K took in place in 2012, with 9,007 participants.