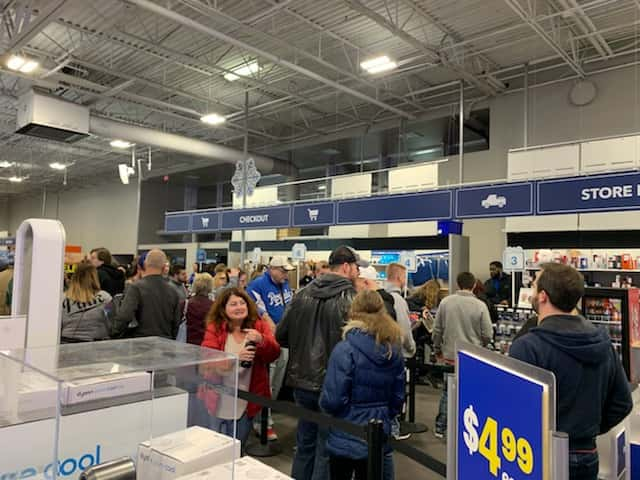 Black Friday began again early this year, with some stores offering their sales early Thanksgiving afternoon, such as Walmart.
Rain didn't keep any shoppers away either, with temperatures dropping into the 30s tonight.
Traffic is still an issue however, with several traffic lights out throughout Springfield as of 7 p. m. Thursday evening.
We have pictures below by Bailey Strohl.