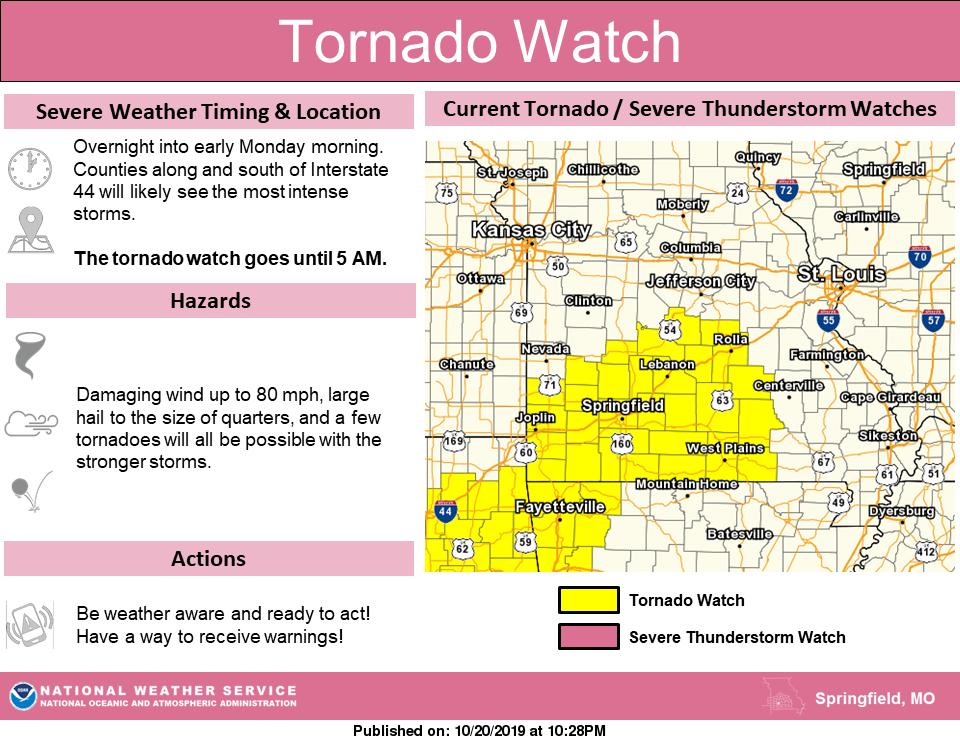 UPDATE: The tornado watch expired late Tuesday night, with no reports of any touchdowns or major storm damage.
Tuesday evening, the National Weather Service issued Tornado warnings for Barry, Newton, and McDonald Counties.
Rotation was spotted near Gainesville schools, and near Wheaton.
No tornado touchdowns have been confirmed Tuesday.
The National Weather Service has issued a tornado watch for areas east of highway 65.