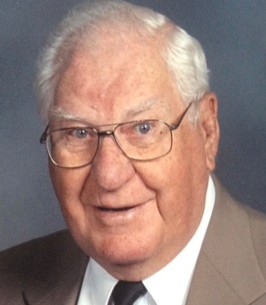 Folks in the area are mourning the loss of long-time Greene County Commissioner Ken Cantrell.
Cantrell's obituary shows he passed away peacefully at his home on November 21st. He was 98-years-old.
Cantrell served as the Greene County Commissioner for five consecutive terms, totaling more than 10 years.
A funeral will be held for him this Wednesday in Springfield. More information below:
Services for Ken will be at 11 AM Wednesday, November 27, 2019 at Greenlawn Funeral Home East.  Interment with full military honors will follow at Greenlawn Memorial Gardens.  Visitation will be from 10 to 11 AM prior to the service.
Here is a link to Ken's obituary.