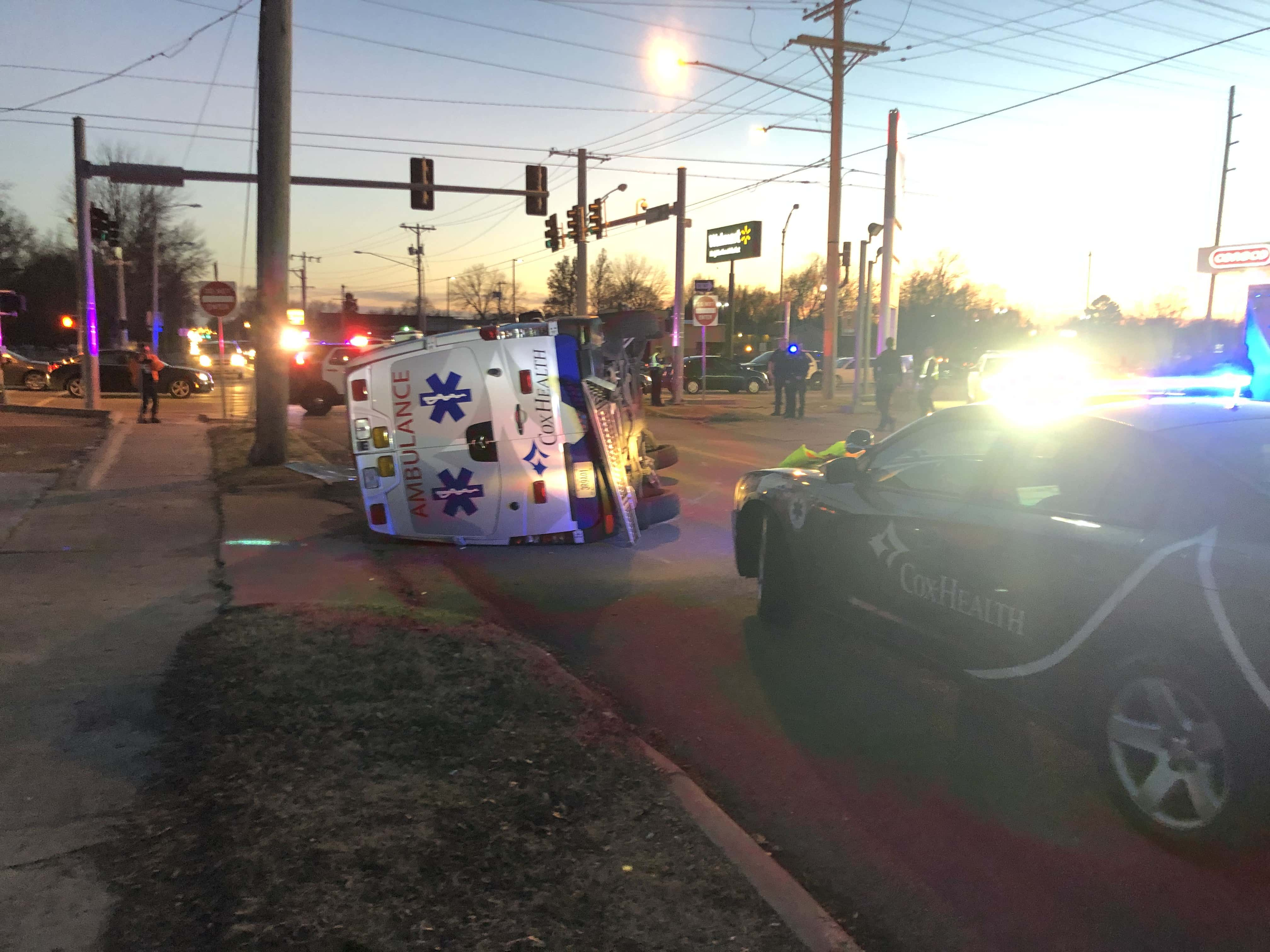 A crash at Campell and Grand in Springfield knocked an ambulance on its side Monday afternoon.
A CoxHealth ambulance rolled over after a crash with a pickup.
A statement from a CoxHealth's spokeswoman says "One of CoxHealth's ambulances was involved in an accident on Campbell Avenue early Monday evening. The ambulance was responding to a call with its lights and sirens on when it was clipped by another vehicle and tipped on its side. No patient was on board, but one EMS professional was evaluated for head pain."
Lt. Mike Lucas says the ambulance was traveling northbound on Campbell. The pickup truck was traveling westbound on Grand. Lucas says the ambulance saw the truck and tried to accelerate to avoid the truck but could not and the crash caused the ambulance to tip over and skid on the road north of Grand.
Lt. Lucas says there were minor injuries to passengers in the pickup truck but no one was transported to the hospital.
There were no patients in the ambulance.

Ambulance rolls over after crash at Campbell and Grand