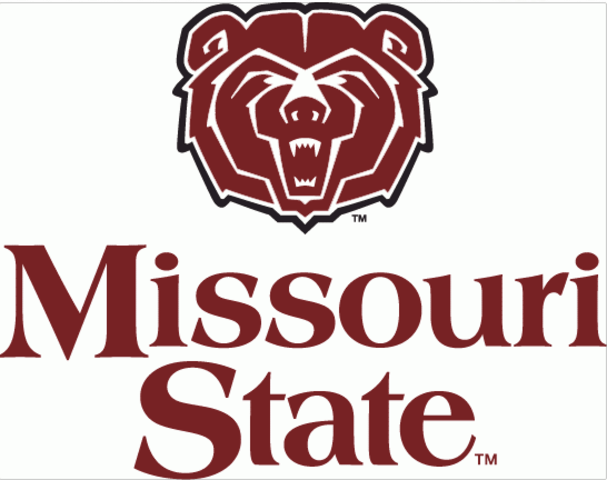 SPRINGFIELD, Mo. – Indiana State rode a five-touchdown afternoon by Dominique Dafney to a runaway 51-24 victory over Missouri State Saturday afternoon at Robert W. Plaster Stadium, handing the Bears their seventh-straight setback to end the 2019 season.
Dafney racked up 244 yards and four touchdowns on 20 carries to go along with a 19-yard scoring reception to lead a Sycamore offense that totaled 492 yards on the day. ISU (5-7, 3-5 MVFC) turned a one-possession game into a 21-7 halftime edge on Dante Hendrix's 70-yard punt return late in the second period, then scored on five of its first seven second-half possessions to seal the outcome.
In addition to Dafney's 263 total yards, Hendrix amassed 157 all-purpose yards, and Michael Haupert rushed for a touchdown and passed for another in ISU's third win at Plaster Stadium since 2011.
The loss sealed the Bears' (1-10, 1-7 MVFC) first 0-5 home finish since 1986 and extended MSU's Plaster losing streak to eight consecutive games, dating back to Oct. 20, 2018.
After the two defenses dominated the first 10 minutes of play, Indiana State took advantage of a short field to put the first points of the day on the scoreboard. Travis Reiner pinned the Bears at their own 1 yard line with a 46-yard punt, and the Sycamore defense stopped MSU on three plays to force a Brendan Withrow punt. ISU took over at midfield, and Peterson Kerlegrand broke off a 24-yard rush to the MSU 19. Haupert then found a wide-open Dafney over the middle for the game's first touchdown.
For the second time in four offensive series, the Bears moved the ball into ISU territory on the ensuing drive. But once again, the Sycamore defense stopped Myron Mason for a loss of three yards on third and short to force another MSU punt. Despite taking over at their own 11, the Sycamores would need just four plays to punch home another score, benefitting from a 70-yard Kurt Wilderman pass to Hendrix that set up a one-yard scoring run by Dafney that made it a 14-0 game with 11:41 left on the clock.
The Bears answered with their first scoring drive of the afternoon, as a 12-yard completion to Damoriea Vick and a 15-yard roughing the passer penalty set up another scoring opportunity. Kendall Stewart took a pitch on a reverse for 23 yards to the ISU 4, and Peyton Huslig hit Jordan Murray for a four-yard scoring toss that cut the margin in half.
It would be the MSU defense's turn to deliver after ISU drove 42 yards to the Bears 23. A holding penalty moved the Sycamores back to the 34, and Claudio Martin teamed up with Darius Joseph to stop Haupert on a third-down rush. Jerry Nunez attempted a 41-yard field goal that sailed wide right.
ISU's defense came through to force another Bears punt, before the Sycamore special teams joined the act to add to the lead. Hendrix fielded Withrow's punt at the ISU 30 and beat a series of defenders to the end zone to extend the lead to 21-7 with just 1:29 to play in the half.
The two offenses traded touchdowns on their initial third-quarter drives, as Dafney scored for the third time on a 57-yard run for ISU, before MSU answered behind the running of Mason. The sophomore back carried four times for a total of 40 yards on an eight-play, 75-yard march that included a 27-yard scamper and a six-yard scoring run by Mason.
The Sycamores tacked on three points via a Nunez 33-yard field goal, then ran their lead to 38-14 on Haupert's 49-yard run with just over a minute to play in the quarter. Dafney accounted for 121 of ISU's 191 third-quarter rushing yards, then bolted through the Bears defense for a 41-yard scoring run—his third rushing TD and his fourth overall—early in the fourth period to make it a 45-17 contest.
Huslig connected with Murray for a second scoring toss from 19 yards out with just under six minutes to play, marking the 38th touchdown pass of the senior quarterback's MSU career.
Dafney completed the scoring with his third rushing touchdown of the second half, punching it home from a yard out with 4:58 left on the clock to become just the third opposing player to total at least five touchdowns in a single contest against Missouri State.
Huslig capped his Bears career with 249 yards on 27-of-42 passing, while Mason tallied an MSU season-best 94 rushing yards on his  20 carries. Seniors McNeece Egbim and Angelo Garbutt shared team-high tackle honors with nine stops apiece.
Michael Thomas led ISU's defense with 12 tackles and a forced fumble, and Clayton Glasco added a game-high six solo stops (12 total tackles) for the Sycamores.
Postgame Notes: Peyton Huslig started his 33rd consecutive game at quarterback for MSU and concluded his third and final season as a Bear with 7,465 yards of total offense, moving past Jeremy Hoog into second place on MSU's all-time list; he also totaled 38 career TD passes to finish second on that MSU career list as well, in addition to his 553 completions and 6,405 career passing yards, each of which ranks third all-time at MSU…On the defensive side of the ball, McNeece Egbim logged his 29th start in a row at linebacker and finished his career in the No. 14 spot on the Bears' all-time tackles (336) chart…Brendan Withrow capped his Bears career with 200 punts for an average of 41.6, good for the third-best average in school history…Myron Mason's 94 rushing yards represented both a season high by a Bear and a career high for the sophomore…Missouri State dropped to 20-14 against Indiana State and 215-176-12 all-time at Plaster Stadium…MSU concluded its 10th straight losing season, which represents the longest such string of consecutive losing seasons in program history…The Bears will take an all-time program record of 470-519-39 (.476) into the 2020 season.