People in the Ozarks can expect precipitation that is expected to lead to a wintry mix throughout the day on Veteran's Day.
Mike Albano with the National Weather Service says the term "wintry mix" is a combination of frozen and non-frozen precipitation.
The NWS is not expecting any major impacts from this weather, with minimal to no impacts for drivers.
However, the NWS there's chance of lower visibility because of this transition of rain through Sunday night into Monday morning.
Albano says that most of the Ozarks will get this winter weather, but most of the weather will affect people who live east of Highway 65.
The NWS says the wind chill Monday night could get into the single digits heading into Tuesday.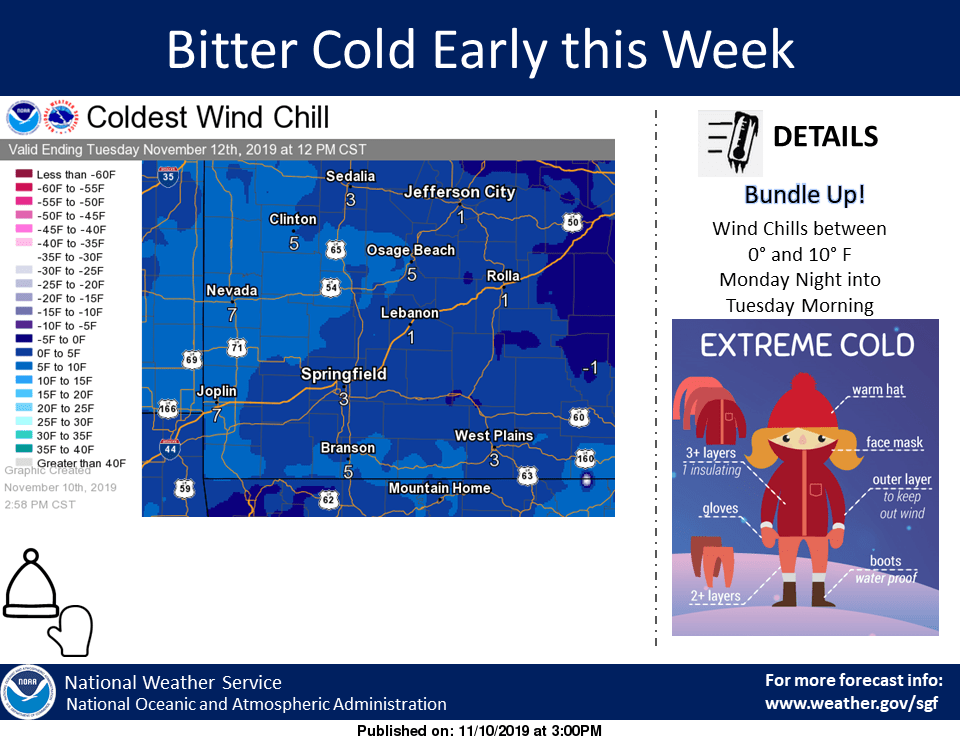 Graphics Courtesy of the National Weather Service