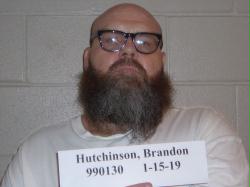 A man from Mt. Vernon who was serving time for the murders of two brothers in Aurora has died in prison.
Brandon Hutchison was 44.
He was serving life in prison without parole.
He died from natural causes at the state prison in Licking.
Hutchison was sentenced for shooting Ronald and Brian Yates to death on New Year's Day 1996.
Their bodies were found along a muddy road near Freistatt.