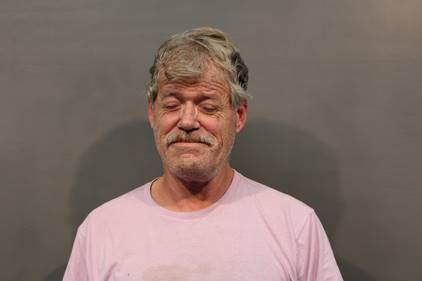 The Monett Police Department arrested a Monett man after being dispatched to a trailer park with reports of shots being fired.
Chris Pendleton, who is 54 years old, was arrested after shooting Billy Williams, also from Monett, in the leg.
Pendleton was identified and apprehended by police by the victims and witnesses of the incident.
Williams was treated and released from the hospital.
Photo provided by the Monett Police Department
For the full press release from the Monett Police Department, read below:
______________________________________________________________________________________________________________________________________________
Monett– On November 2, 2019 around 2:36 PM Monett Police Department, Lawrence County Sheriff's Office, Monett Fire Department, and Barry-Lawrence County Ambulance were dispatched to a shots fired call in the northeast portion of Monett in a trailer park located on Lawrence 1093. Monett Police Officers located a 30-year-old male of Monett, Billy Williams, who resides in the park with a non-life-threatening gunshot wound to the leg. Monett Police Officers and Detectives continue to investigate a possible motive, but the men were familiar with each other. The victim was treated and released from a hospital.
With the help of the victim and witnesses at the scene the suspect was quickly apprehend nearby by Monett Police Officers and Lawrence County Sheriff Deputies. The suspect remains in custody so there is no further threat to the public. The suspect is a 54-year-old male of Monett, Chris Pendleton. Charges are being sought through the Lawrence County Prosecuting Attorney Office.
Anyone with information relating to this incident is requested to contact the Monett Police Department at 417-235-4241 or if you wish to remain anonymous please contact Crime Stoppers at 1-888-635-8477.