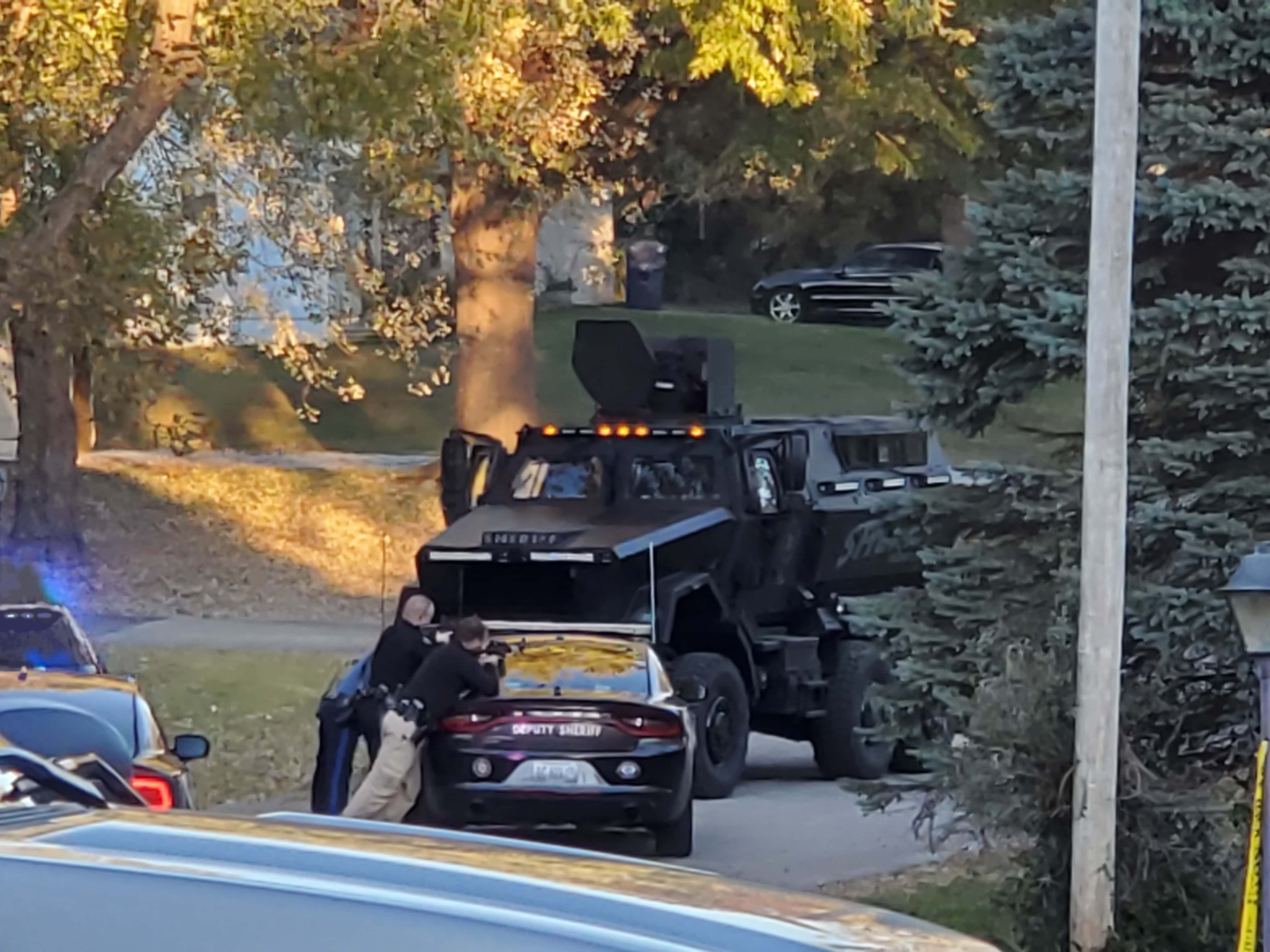 The man accused of firing on a Greene County Deputy Friday afternoon has been found dead inside of a house south of Springfield.
The man was found by a robot after the standoff had lasted over two hours. Greene County Sheriff Jim Arnott says that they believe he committed suicide.
The man, who was a student at Missouri State University, called the University and threatened them on Friday. Deputies were dispatched to his home in the 3200 block of West Edward Street. The student fired shots at the deputies.
This prompted a standoff between authorities and the man. After about an hour, deputies thought they heard gunshots from inside, which prompted a robot entry and was when they found the body of the man.
No law enforcement was hurt in the altercation.