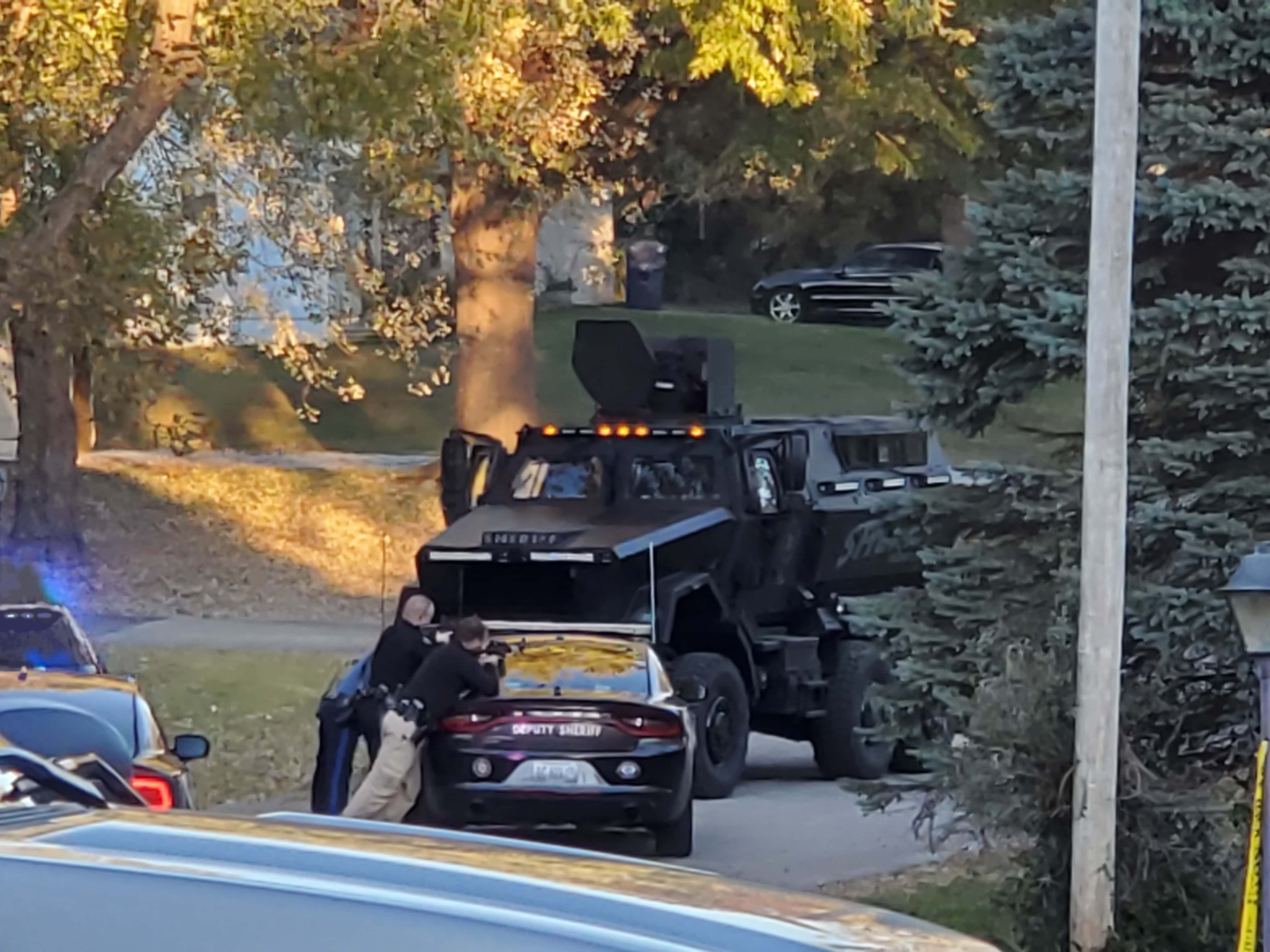 The Greene County Sheriff says deputies were called to a home in the 3200-block of West Edward Friday afternoon after Missouri State University called 911 about a potentially suicidal student.
When deputies arrived, the man fired at least one shot at them.
Deputies have evacuated homes in the area and are trying to get the man to come out of the home.
At 6 p.m. Friday, authorities were still on the scene with guns drawn.
The Bearcat armored vehicle is also on the scene.
KTTS reporter Nathaniel Polley is on the scene providing updates.
Original Story:
Greene County Deputies, Springfield Police, and the Highway Patrol are at a house in southwest Springfield after a man reportedly started firing shots at a deputy there.
Shots rang out around 4 p.m. in the 3200-block of West Edward near Golden and Weaver Road.
So far, there have been no reports of anybody hurt.
KTTS News has a reporter headed to the scene.
We'll bring you more as soon as it's available.

Shots fired, standoff at home in SW Springfield