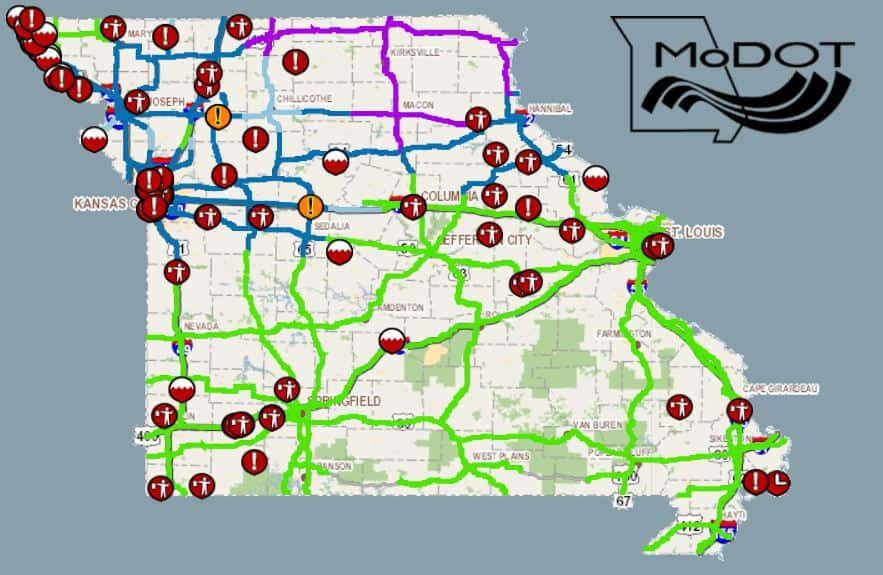 Keep an eye out of ice and slick spots around the Ozarks this morning after freezing temperatures overnight.
Go Patrol spotters were reporting ice over some bridges and overpasses in the area.
MoDOT is also reporting partly covered roads as you head north, around Kansas City, Harrisonville, Warrensburg and Sedalia.
The traveler map also shows roads are completely covered this morning north of Macon and Monroe City and up around Kirksville.
Click here to check road conditions with the MoDOT Traveler Information Map.