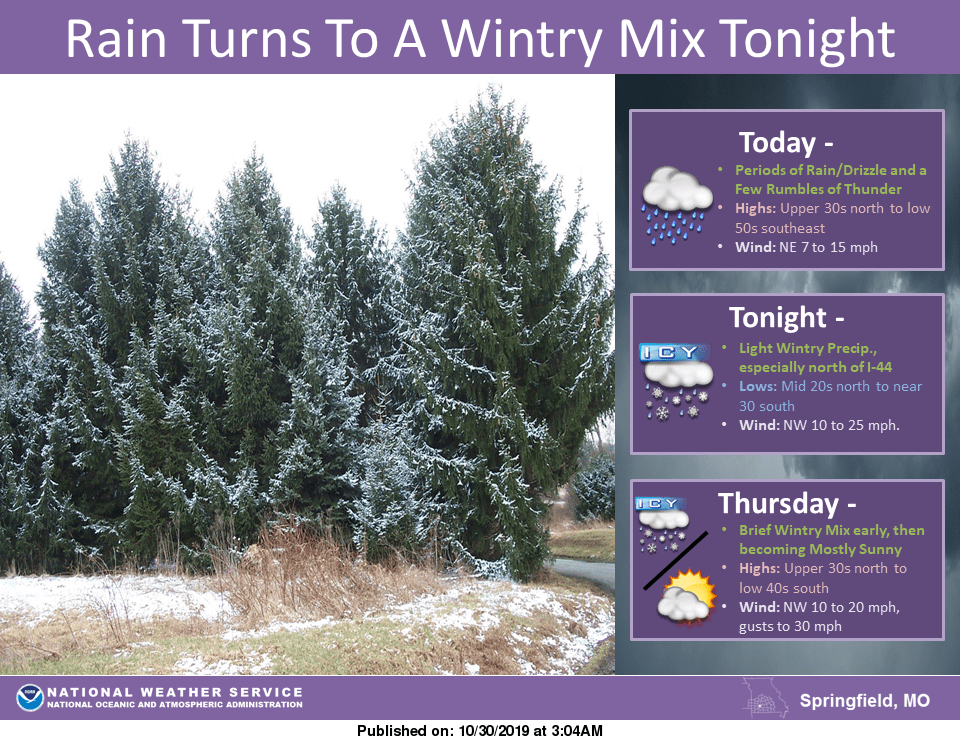 The cold rain that's been falling in the Ozarks Wednesday morning will likely change over to some light freezing rain or freezing drizzle by evening as temperatures fall below freezing.
The National Weather Service says accumulations will be light and on elevated surfaces, such as bridges and overpasses.
Road temperatures should stay above freezing due to the warmer ground temps.
Forecasters say the freezing rain and drizzle may change over to light snow before coming to an end early Thursday morning.
The weather service says any snow accumulation will be on grassy or elevated surfaces.
The better chance for a dusting of snow should be north of Springfield towards central Missouri.