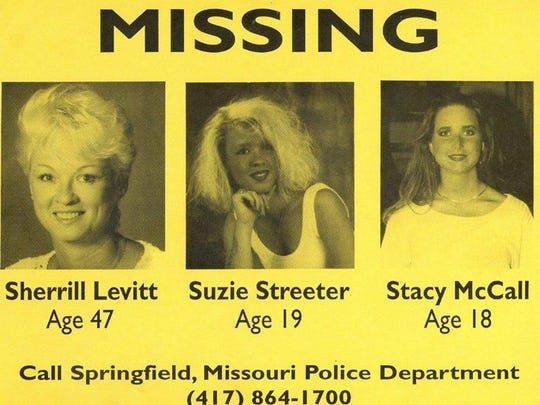 A case that's gone unsolved for more than 27 years in Springfield is gaining traction again.
Sherill Levitt, Suzie Streeter and Stacy McCall disappeared from Levitt and Streeter's home on Delmar on the night of June 6th, 1992.
Now, the story of the Three Missing Woman has been featured in that latest issue of People magazine. It's also scheduled to be featured on a cable TV show.
People Magazine has just published a four-page spread about the women's disappearance in its November issue. The article seems to set the scene for a show on television set to air next week.
The unsolved case will be featured in the season premiere of People Magazine Investigates on Investigation Discovery, airing Nov. 4 at 9 p.m CDT.
For more information on the case, click here.