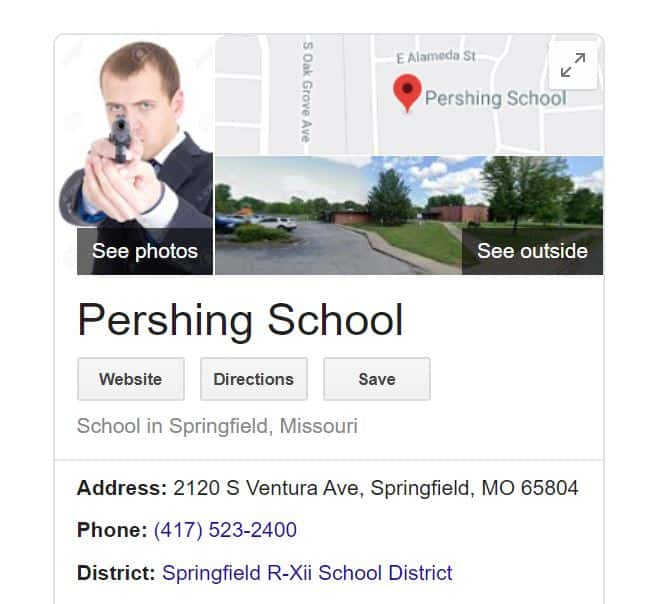 Some parents in Springfield were shocked to see a Google search for Pershing School bring up a picture of a man pointing a gun.
The Springfield School District says it has asked Google to remove the photo after getting a couple of calls from parents.
Spokesman Stephen Hall says the district also sent a note home to parents to let them know there's no cause for concern.
Hall says unfortunately, anybody with a Google account can upload a photo.
He says it looks like that's what happened here.
Hall says there have been no reports of the photo showing up in Google searches for any other Springfield schools.