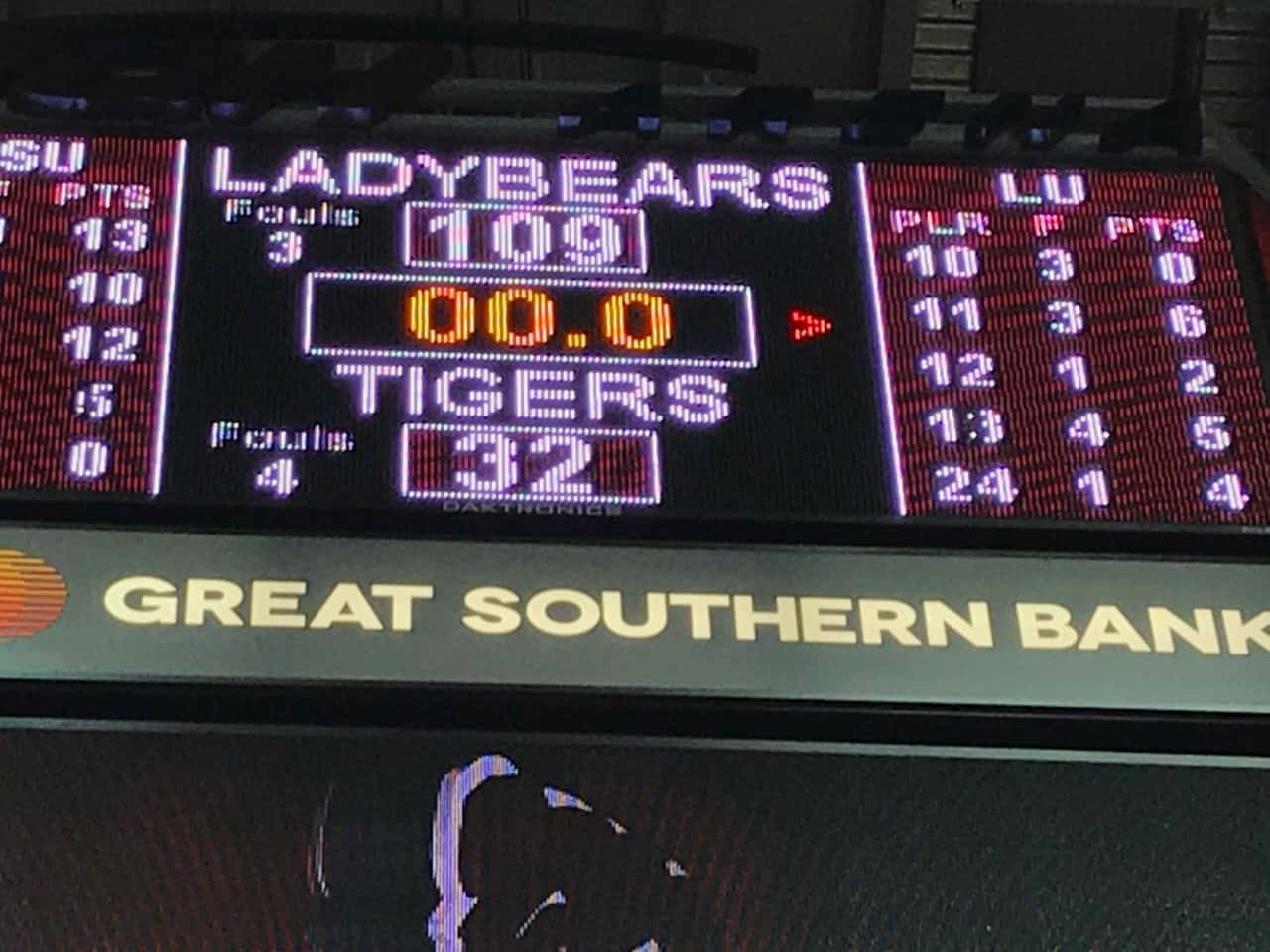 The Missouri State Lady Bears are expected to have a high octane offense this basketball season, and fans got a taste of what's to come Monday night at JQH Arena as MSU rolled to a 109-32 win over Lincoln University.
MSU jumped out to a 21-0 lead in the first quarter and held a 36-5 lead after one quarter.
The Lady Bears shot 68% from the field in the opening half, and held a 52-15 lead at halftime.
They maintained that for the game, hitting 46 of 67 attempts (68.7%) and drained 12 three pointers.
Everyone got into the act as every player on the roster saw action for new head coach Amaka Agugua-Hamilton's squad, and all but Shameka Ealy put points on the board.
Sophomore Jasmine Franklin lit up the scoreboard at The Q, going 10-10 from the field with 21 points.
Senior Alexa Willard added 18 points. Elle Ruffridge put in 13 points, and Sydney Wilson added 12.
Natasha Elliott led the Blue Tigers with nine points.
"Coach Mox" talked about the win in her first game in front of the home crowd at The Q, as well as getting everyone into the game
Missouri State will play its second and final exhibition game at JQH Arena Friday at 7:00 p.m. against Southwest Baptist University.
The Lady Bears open the 2019-20 season Tuesday, November 5th at the University of Minnesota. Tipoff is set for 3:00 p.m.
MSU's home opener is set for Friday, November 8th against Texas A&M-Corpus Christi at The Q, with the tip scheduled for 7:00 p.m.
Lincoln University vs. MSU Lady Bears 10-28-19