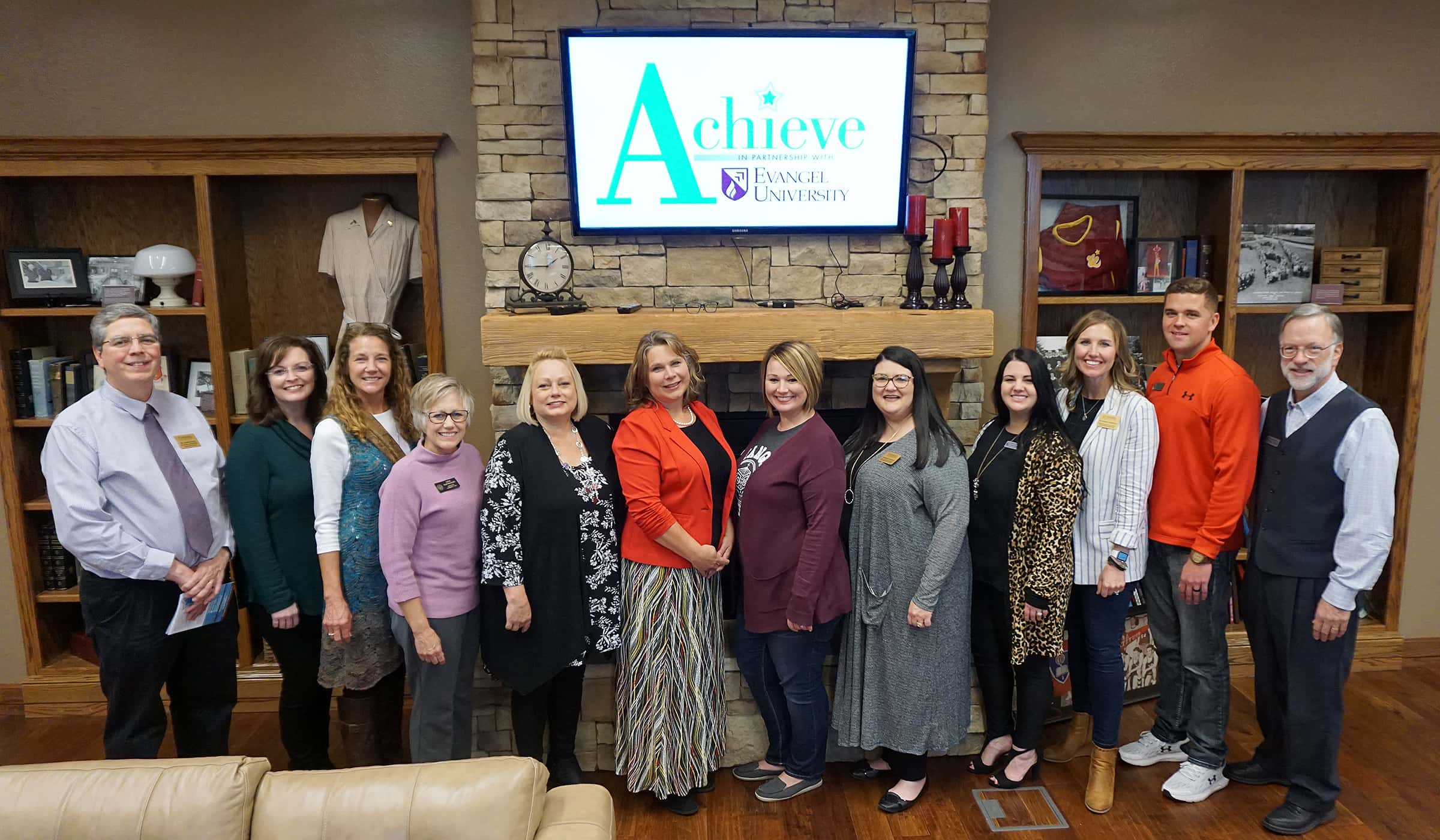 SPRINGFIELD, Mo. — Evangel University and Achieve of Southwest Missouri announced a new partnership on Friday, Oct. 25, on the EU campus.
Achieve is a comprehensive transition program designed to empower those with disabilities, ages 18-25, to succeed in life after high school.
Starting with the Fall 2020 semester, Evangel will offer training space, peer mentorship, hands-on career exploration, and community connections to local youth with disabilities.
The partnership is facilitated through EU's Education Department, led by chair Dr. Shonna Crawford.
According to Think College, more than 5,000 students with intellectual disabilities are attending college in the United States. Persons in inclusive higher education saw a 135% increase in employment, compared to their peers.
Achieve provides classroom instruction and experiential learning opportunities in life management, career exploration and self-determination.
Students will participate in 600 instructional classroom training hours, connect with current Evangel students for peer mentorship, and participate in job exploration via on-campus volunteer opportunities.
Achieve is currently accepting enrollment applications for its first class, set to begin on Aug. 10, 2020.
Photos Provided by Evangel University

Evangel Partnership with Achieve