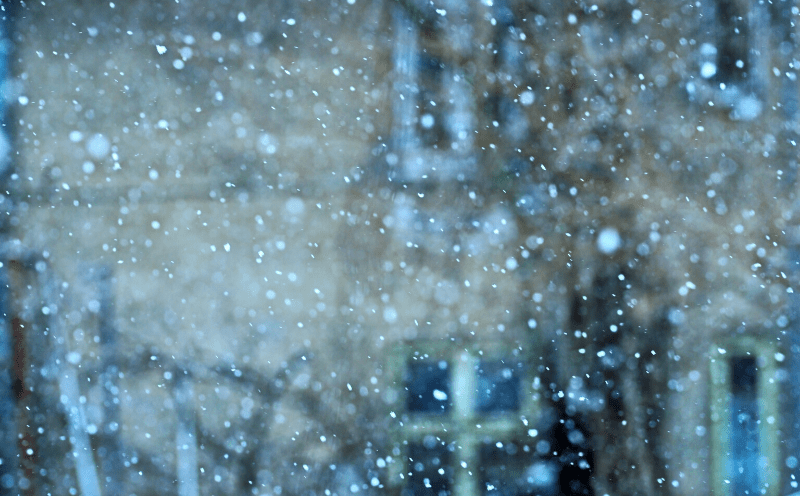 As temperatures continue to drop around the Ozarks, local agencies are preparing to open cold weather shelters for those in need.
Starting on November 1st, the East Sunshine Church of Christ will be open for men on cold night, while the Grace United Methodist and Council of Churches on Jefferson will be open for women.
Harbor House will also be available as an overflow shelter starting on January 1st.
More information from Community Partnership of the Ozarks:
(SPRINGFIELD, Mo.)- On any given night, approximately 200 individuals are literally unsheltered in our community, meaning they are sleeping in a tent, a vehicle, or somewhere not meant for human habitation.
During winter months, meeting basic needs for the most vulnerable in our community becomes a much more critical issue. Sometimes, access to shelter can mean the difference between life and death.
"Crisis Cold Weather Shelters supplement the ongoing work that several organizations do 365 days a year to offer shelter and services to those in our community," said Amanda Stadler, Continuum of Care Coordinator at Community Partnership of the Ozarks.
Several agencies, including faith-based entities and local government, have been meeting with Community Partnership's Ozarks Alliance to End Homelessness since August to plan for Crisis Cold Weather Sheltering this winter.
Crisis Cold Weather Shelters will be open on certain nights between Nov. 1, 2019, and March 31, 2020. Starting Nov. 1, there will be two Crisis Cold Weather Shelters available.
East Sunshine Church of Christ will continue to offer shelter for men over age 18 at 3721 E. Sunshine, and Grace United Methodist and Council of Churches will again offer shelter for women over age 18 at 600 S. Jefferson.
It will be determined by 2:00 p.m. if the shelters will be open based on the overnight forecast.
Individuals can visit East Sunshine Church of Christ's Facebook page after 2:00 p.m. during this period to find out if shelters are open.
Individuals may also call 417-379-7332 to check the status of the Women's Crisis Cold Weather Shelter. Connecting Grounds at 1109 E. Commercial will host the pick-up site for transportation to the shelters and will be open from 4:00 to 8:00 p.m. for this purpose on nights the Crisis Cold Weather Shelters are open.
Starting Jan. 1, the Salvation Army will offer an overflow shelter facility for homeless men at their Harbor House facility after their Christmas Activities have concluded.
"The Connecting Grounds is honored to open our doors to those who are vulnerable to the cold temperatures this winter," said Christie Love, pastor at Connecting Grounds.
"We see first-hand every day the impact that extreme temperatures have on un-housed individuals all year long; however, the extreme cold is a great danger to many of our neighbors. Our city is full of men and women who will spend the winter striving to survive the freezing nights by layering clothing and huddling under blankets for life-saving warmth. It is our hope that by keeping our open doors these extra few hours, we will be able to offer a warm, safe option for our friends until the cold-weather shelters open for the night."
Both Crisis Cold Weather Shelters and the pick-up location at Connecting Grounds are staffed by volunteers. Individuals and groups interested in supporting these efforts can reach out to the following contacts for more information:
East Sunshine Church of Christ: Call 889-5455 and leave your name and phone number
Grace United Methodist/Council of Churches: Email Nancy Crawford at ncrawford@ccozarks.org
Connecting Grounds: Learn more and sign up at com/cold-weather-outreach
For more information about the Ozarks Alliance to End Homelessness, visit www.cpozarks.org/endhomelessness.