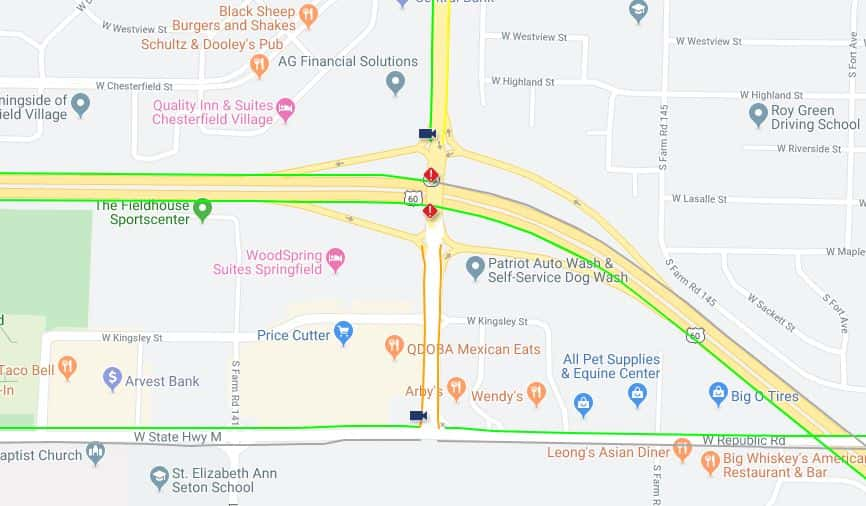 Traffic is moving again eastbound on James River Freeway in Springfield after a crash involving multiple vehicles had the highway shut down during the morning commute.
MoDOT says both lanes have now been opened again on James River Freeway eastbound.
According to witnesses, the crash involved multiple vehicles. Smoke could be seen coming from one of the vehicles shortly after the crash.
At least one person was taken away in an ambulance, but the injuries are believed to be minor.
Traffic had to be diverted onto West Bypass/Highway FF from the crash, which was located underneath Republic Road, east of the Kansas Expressway exit. At one point this morning, traffic was backed up for about three miles.
Go Patrol Spotters say traffic was also backed up on westbound James River Freeway for those trying to exit onto Kansas Expressway. And for those taking Republic Road instead, traffic was majorly backed up as well. A caller reported it took him 35 minutes to go from Highway FF to Campbell.