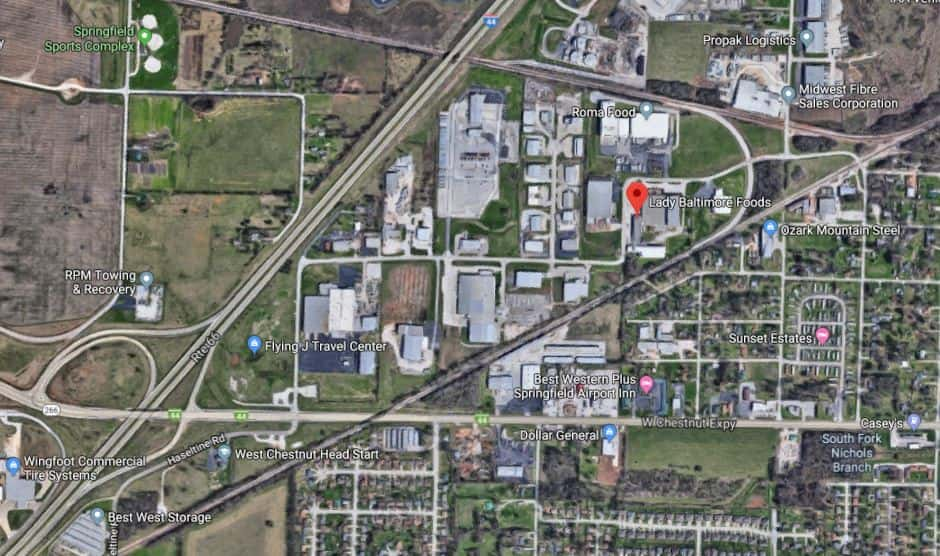 Crews have contained an ammonia leak at I-44 Cold Storage near Chestnut Expressway and I-44 in Springfield.
Police say the incident appears to be related from the severe storms that moved through the Springfield area overnight Monday morning.
We have reports that one person required medical attention and possible decontamination at the scene.
No one living in the area had to be evacuated, but some lanes of traffic were blocked while fire crews were on scene.
The facility in the 4500 block of west Farm Road 130 formerly housed Lady Baltimore Foods.
Crews moved through the building taking readings and were able to isolate the problem to some evaporators and valves.