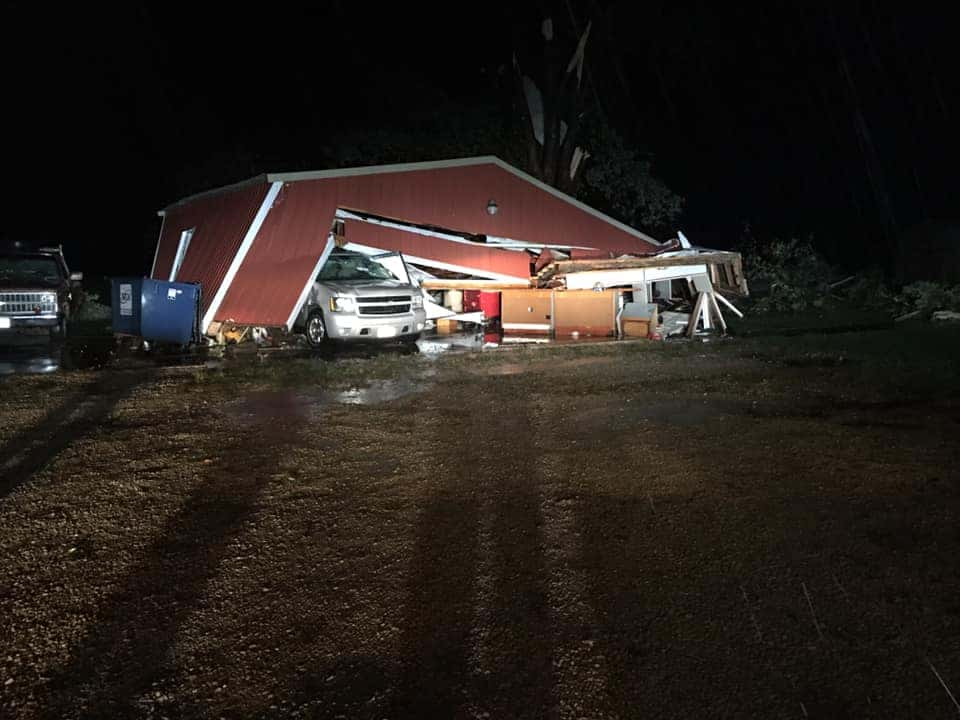 Severe weather entered the Ozarks again on Sunday Night.
Severe thunderstorms and radar-indicated tornadoes developed in a squall line stretching from near Polk County down through Barry and Stone County moving east as the night progressed.
Logan-Rogersville Fire Chief Richard Stirts tells KTTS that he saw evidence of an apparent tornado that started west of Sparta and went through Lindenlure into Rogersville. He reports barn roof damage, several collapsed trees, debris, and one tree that fell through a house on U-highway southeast of Rogersville. He says there are no reports of injuries.
The city of Springfield saw several power outages, including one affecting all of Evangel, one on Glenstone and Division, and another happening in southwest Springfield.
The city of Battlefield saw power outages off of Highway FF, and debris scattered across roads.
A large tree was blown down in Granby just before midnight. Trees collapsed onto power lines in the Monett area, causing blackouts in the city.
Photo Credit: Logan-Rogersville Fire Chief Richard Stirts