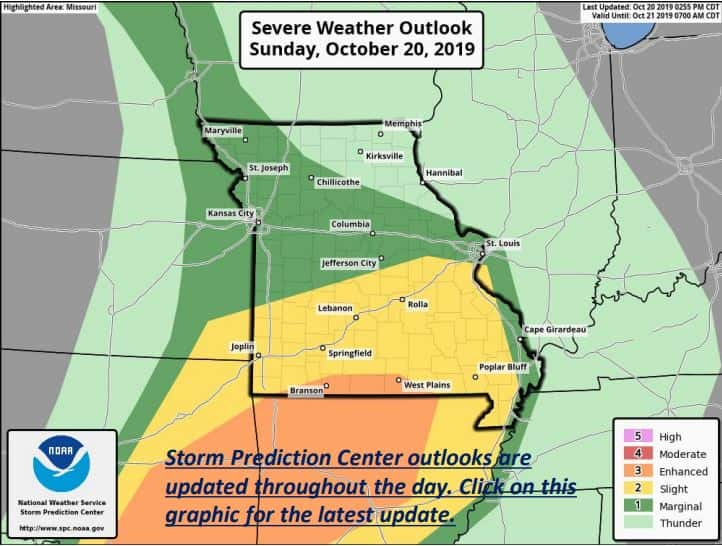 The National Weather Service says that severe weather is more than likely tonight in the Southwest Missouri area. These storms will be capable of spawning tornadoes, hail up to an inch in diameter, and 70 mph wind gusts.
They say they are expecting squall lines to move out of southeastern Kansas into Missouri between 11 and 2 am and possibly through the Springfield metro at that time. It will likely move further into central Missouri after that.
National Weather Service Meteorologist Mike Albano commented on the storm progression, "We do expect the [storm] to be moving pretty quickly through our forecast area."
He said that the National Weather Service expects the storm to develop from a supercell threat into a squall line that will impact the southwestern Missouri Ozarks.
"The main safety message for people tonight will be moving in while people are sleeping," Albano said, "Perhaps maybe still the best way is to have a weather radio that beeps in the middle of the night to wake you up when we press that warning button. […] We can't stress enough having multiple ways of receiving [that severe weather warning.]"