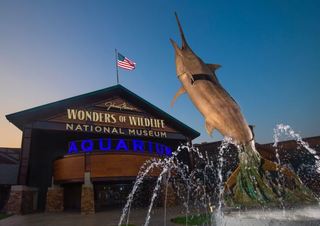 International Sloth Day is Sunday, October 20, and Wonders of Wildlife National Museum & Aquarium is inviting families to an up-close encounter and photo opportunity with Chloe, the aquarium's two-toed sloth.
Chloe the sloth will be making a special appearance outside of her normal exhibit for group photos inside the Aquarium's Amazon Rainforest Gallery Theater from 1:00 – 2:00 pm on Sunday.
Guests can purchase a print of their photo with the sloth for $15; admission to Wonders of Wildlife is required.
Photo opportunities will end promptly at 2:00 pm so Chloe can take her afternoon nap.