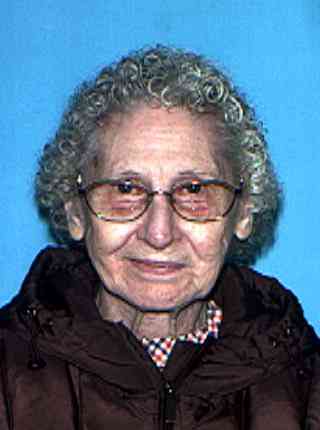 UPDATE: Waneta Day was found dead after the search.
She was found in the 2700 block of Iron Gates at around 2 p. m. on Saturday. The Joplin Police department says no one else is being sought or questioned in reference to the investigation.
The JPD says that it thanks everyone who helped during the search.
___
The Joplin Police Department has issued an Endangered SILVER Advisory for a missing adult incident that occurred at 2606 Iron Gates Rd., Joplin, MO at 4:00 p.m.  on 10-18-2019.
Waneta Louise Day, a white female, age 92, hgt 5'3″, 94 lbs, gray hair, blue eyes, wearing glasses, dark blue dress with flower pattern, gray jacket and black shoes.  Unique characteristics:  has difficulty walking and utilizes a walker
Waneta Day was last contacted at her residence, 2606 Iron Gates Rd., on 10/18/19 at 4:00 p.m.  On 10/19/19 at 4:00 a.m., her son went to check on her at the residence.  He found the front door open and Waneta missing.
Her walker and jacket were both missing from the house.
Day has difficulty walking and requires a walker to assist her.
She takes medications for dementia and high blood pressure, both of which were located at the residence.
Anyone seeing the missing person, or anyone having any information related to the endangered missing person should immediately dial 911 to contact the nearest law enforcement agency or call the Joplin Police Department at 417-623-3131.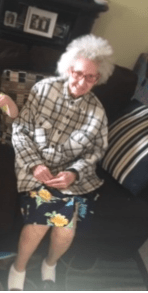 _______________________________________________________________
All photos provided by the Joplin Police Department