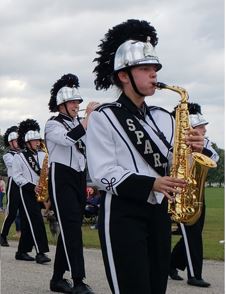 The Sparta Marching Band is raising money for a trip to Washington D. C. in order to participate in the annual July 4th parade.
The band was chosen among thousands to be one of those in the 3 hour long festival held in the nation's capital.
Students will be selling food and decals at the Persimmon Day Festival in Sparta on Saturday (today). The high school will be hosting a garage sale to help the band reach its 70,000 dollar goal.
We have two videos of the Trojan's Performance below.