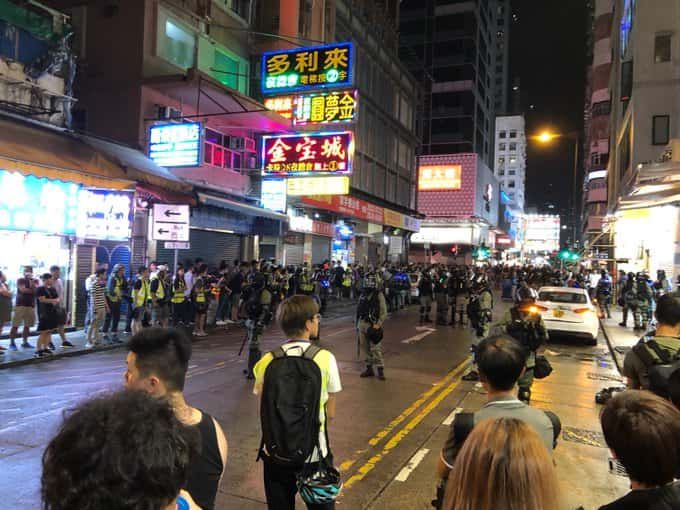 Senator Josh Hawley of Missouri is visiting Hong Kong during the recent civil unrest there to throw his support behind the protestors. The senator has likened Hong Kong to Berlin and says that it is this generation's defining moment.
On Sunday, he met with Joshua Wong, a protestor in Hong Kong.
It is my pleasure to meet with Senator @HawleyMO. Thank you for visiting Hong Kong in such critical moment and supporting #HKHumanRightsandDemocracyAct. We really wish the act can pass at the senate side as soon as possible. pic.twitter.com/yihiCWsFow

— Joshua Wong 黃之鋒
The senator also recorded protests in the city, sharing them on twitter.
Another scene from last night in Hong Kong. Here protestors gather peaceably – pro-Hong Kong demonstrators dressed in all black pic.twitter.com/qXdM1u5hK6

— Josh Hawley (@HawleyMO) October 13, 2019
Senator Hawley told the Hong Kong protestors in a statement of solidarity that "Free people everywhere are looking to you and your fight and your struggle and your battle for your basic liberties," adding that "the free peoples of the world stand with you."