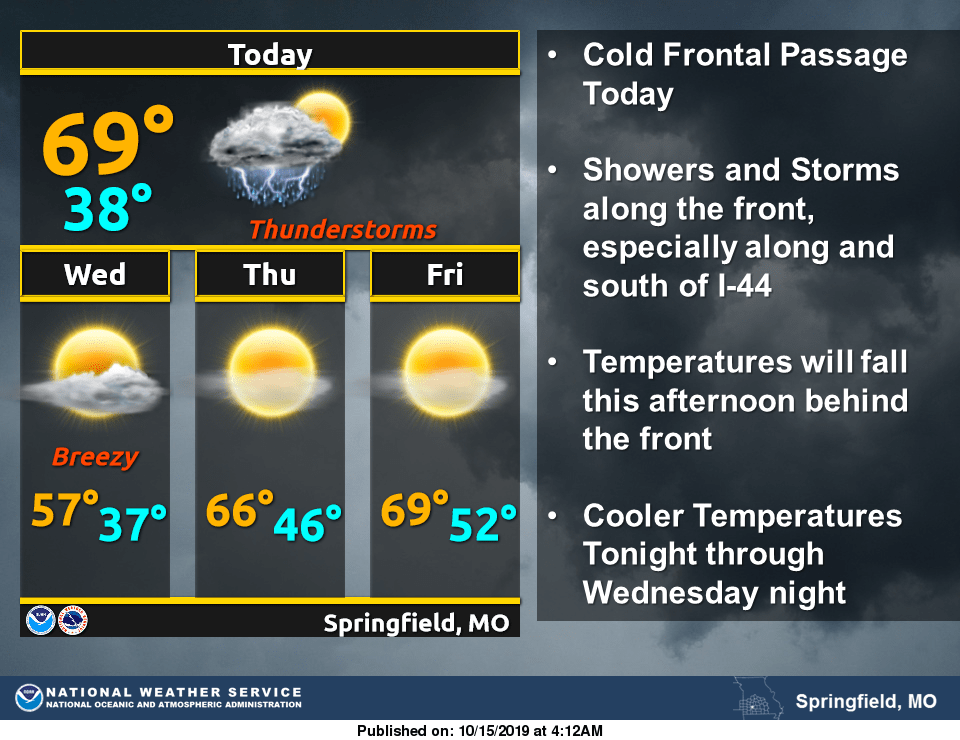 The Tuesday forecast is filled with showers and thunderstorms, but chances for severe weather are low.
The National Weather Service expects the front to bring mostly cold temperatures to the Ozarks, along with the rain and thunder.
Cloud to ground lightning is the biggest threat with this batch of storms, although forecasters say a few of the strongest thunderstorms may be capable of quarter size hail and 50 mile per hour wind gusts across southern Missouri.