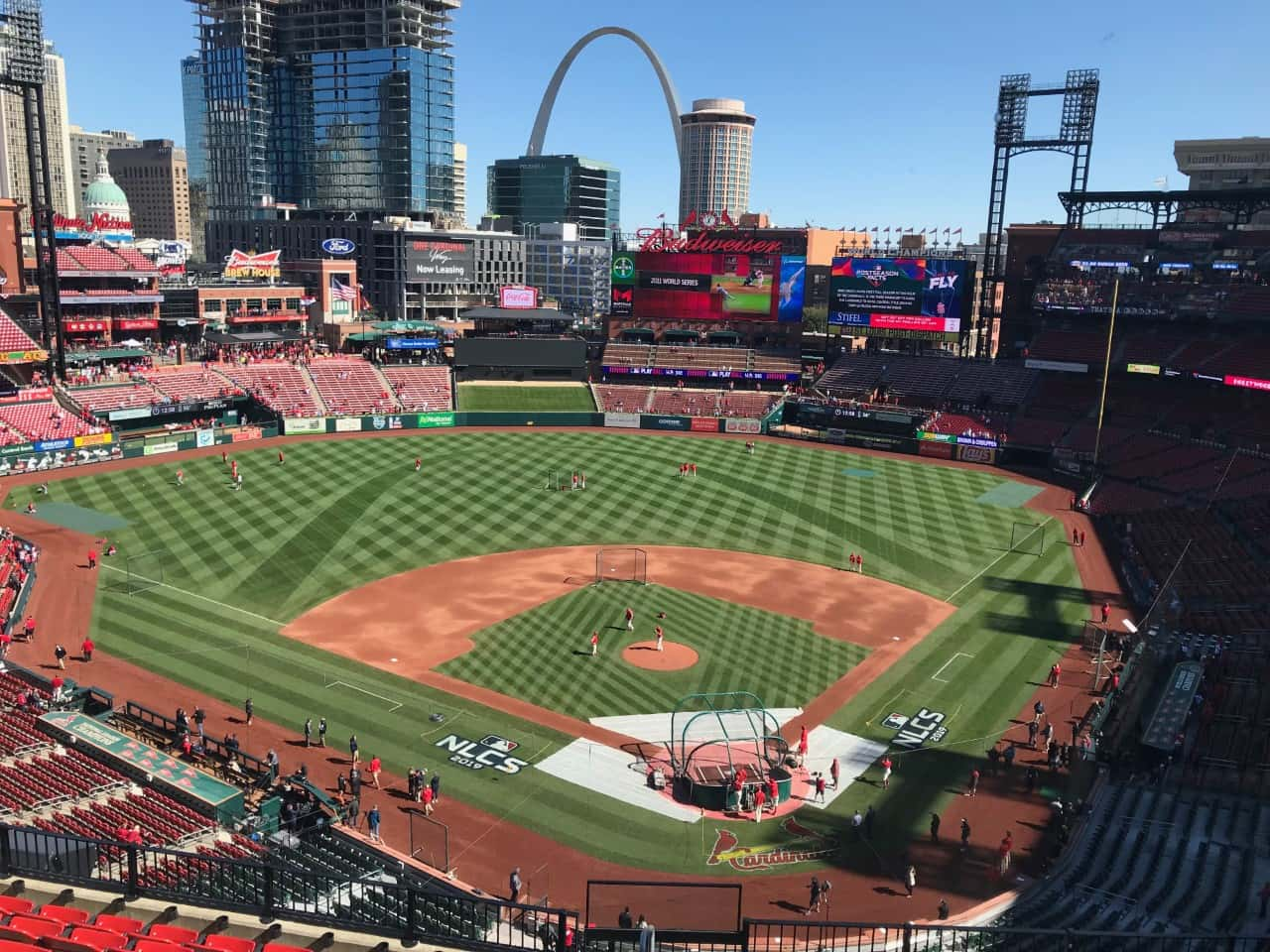 The St. Louis Cardinals send Adam Wainwright to the mound Saturday afternoon in Game 2 of the National League Championship Series at Busch Stadum.
The Cardinals look to even the series before heading to Washington for games 3, 4, and 5.
Washington shutout the Cards 2-0 in Game 1 behind Anibal Sanchez, who threw 7 2/3 innings of no-hit baseball.
Here are the starting lineups for Saturday's game:
Washington Nationals: 
Trea Turner—ss
Adam Eaton—rf
Anthony Rendon—3b
Juan Soto—lf
Howie Kendrick—2b
Ryan Zimmerman—1b
Kurt Suzuki—c
Michael A. Taylor—cf
Max Scherzer—p
St. Louis Cardinals: 
Dexter Fowler—cf
Kolten Wong—2b
Paul Goldschmidt—1b
Marcell Ozuna—lf
Yadier Molina—c
Matt Carpenter—3b
Tommy Edman—rf
Paul DeJong—ss
Adam Wainwright—p
We'll have complete postgame coverage on KTTS.com, with a game recap, player reaction and photos.