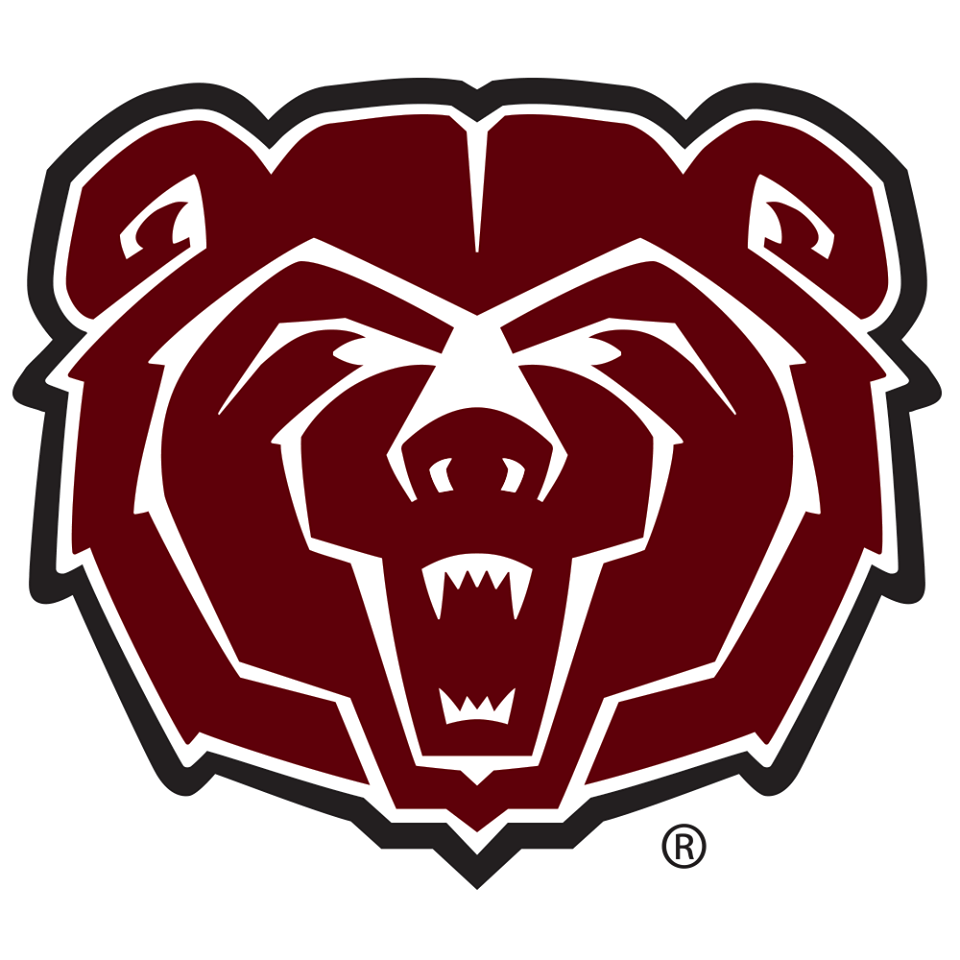 SPRINGFIELD, Mo. – Led by four touchdown tosses from Austin Simmons, South Dakota stretched its win streak to three consecutive games with a big second quarter, as well as a shutdown defensive effort that paved the way to a 45-10 victory over Missouri State Saturday afternoon at Robert W. Plaster Stadium.
After turning the ball over on their first offensive snap of the day, the Coyotes (3-3, 2-0 MVFC) rebounded in a big way to score on five of their next six possessions as part of a string of 45 unanswered points. Simmons, the MVFC's top passer entering the game, threw for three first-half touchdowns, including two scoring passes as part of a 24-point outburst over the first five minutes of the second quarter that handed the visitors the lead for good.
Behind Simmons' 228 passing yards, USD rolled up 428 yards of total offense through three quarters, as a balanced Coyote offense netted 220 rushing yards and 232 yards through the air for the afternoon. The Coyote defense held the Bears scoreless for nearly 45 minutes, continuing its recent resurgence by forcing four turnovers and holding the MSU offense to 248 yards for the day.
Caleb Vander Esch was the recipient of two of Simmons' TD throws, hauling in a 56-yarder to open the USD scoring, as well as a 29-yard catch in the second quarter.
The day started on a promising note for the Bears (1-4, 1-1 MVFC), who took advantage of a Kai Henry fumble to score on a four-yard Peyton Huslig touchdown pass to Jordan Murray five minutes into the game.
But Simmons and Vander Esch would team up to inflict the bulk of the damage on the Bears during a 71-yard drive that would pull the Coyotes even. After Vander Esch reeled in a five-yard catch to start the drive, Simmons found his junior receiver again for a 56-yard scoring pass.
After both defenses flexed their collective muscles to hold the offenses in check for the remainder of the opening quarter, Simmons sparked the Coyotes once again in the closing moments of the period. His 19-yard completion to Brett Samson set up a 38-yard Mason Lorber field goal that gave USD the lead for the first time.
The Coyotes employed a quick-strike attack to find pay dirt on each of its next three series, beginning with a 57-yard bolt by Ben Klett that set up Simmons' eight-yard TD pass to Drew Greenhaw with 11:51 left on the first-half clock. USD's defense, which had allowed just six combined points in its last two games, delivered as well with three first-half takeaways. After a Bears fumble on the first play of MSU's ensuing drive, Simmons wasted no time in adding to the lead, connecting with Vander Esch on a back-breaking 29-yard throw on the next play from scrimmage for a 24-7 USD advantage.
Jack Cochrane, who recovered the first MSU fumble of the day on the previous drive, registered another takeaway with an interception and 40-yard return to the MSU 4 to set up another short field for the Coyotes. USD would need just two Henry carries to push the bulge to 24 points with just over 10 minutes to play in the half.
South Dakota kept its momentum going after intermission, using lengthy drives to reach the end zone on each of its first two offensive possession of the third period.
Missouri State would end its offensive dry spell early in the fourth period, registering a 13-play scoring drive that was highlighted by a pair of long completions to Tyler Currie before Parker Lacina converted a 38-yard field goal after the Coyotes held their ground on a third-and-eight attempt from the USD 20.
Simmons turned in an efficient 15-for-21 effort to spearhead the Coyote passing attack, while Vander Esch finished with four catches for a game-high 96 yards. Cochrane powered the USD defense with seven tackles, including 1.5 tackles for losses, to go along with his two takeaways.
Currie led the MSU offense with a career-high nine receptions for 87 yards, while Huslig (21-of 40) completed at least 20 passes for the third consecutive game. McNeece Egbim followed up a 15-tackle performance last Saturday at Western Illinois with 12 tops, while Kam Carter logged a season-best 10 tackles for MSU.
Missouri State will head north to Fargo, N.D., next Saturday (Oct. 21) for a matchup with No. 1 North Dakota State. Game time is set for 2:30 p.m. (CT) at Gate City Bank Field at the Fargodome.
Postgame Notes:  Missouri State dropped to 215-173-12 all-time at Plaster Stadium…The Bears suffered their fifth consecutive home loss dating back to an Oct. 13, 2018 setback to Indiana State; the home skid marks their longest during the Dave Steckel era…Peyton Huslig made his 27th consecutive start for the Bears at quarterback, while Lorenzo Thomas started for the 22nd straight game at wide receiver; on the defensive side of the ball, McNeece Egbim logged his 23rd start in a row at linebacker; with 12 tackles, the senior registered his 12th double-digit tackle performance as a Bear…Titus Wall recorded eight stops for MSU, moving past the 200-tackle plateau for his career in the process…Tyler Lovelace's two fumble recoveries represented his team-leading third and fourth takeaways (2 INT, 2 FR) of the season and the sixth and seventh (3 INT, 4 FR) of his MSU career…Huslig's first-quarter TD pass to Jordan Murray represented the 32nd of his Bears career, moving him to within one scoring pass of fourth place on MSU's all-time list (shared by Kierra Harris and A.J. Porter)…Murray's scoring catch was his first of the season after hauling in four TD receptions as a freshman last fall…Parker Lacina's 38-yard field goal marked his 11th successful kick as a Bear; the sophomore is 11-for-14 in his two seasons as MSU's primary kicker.
Courtesy of the Missouri State Athletics Division