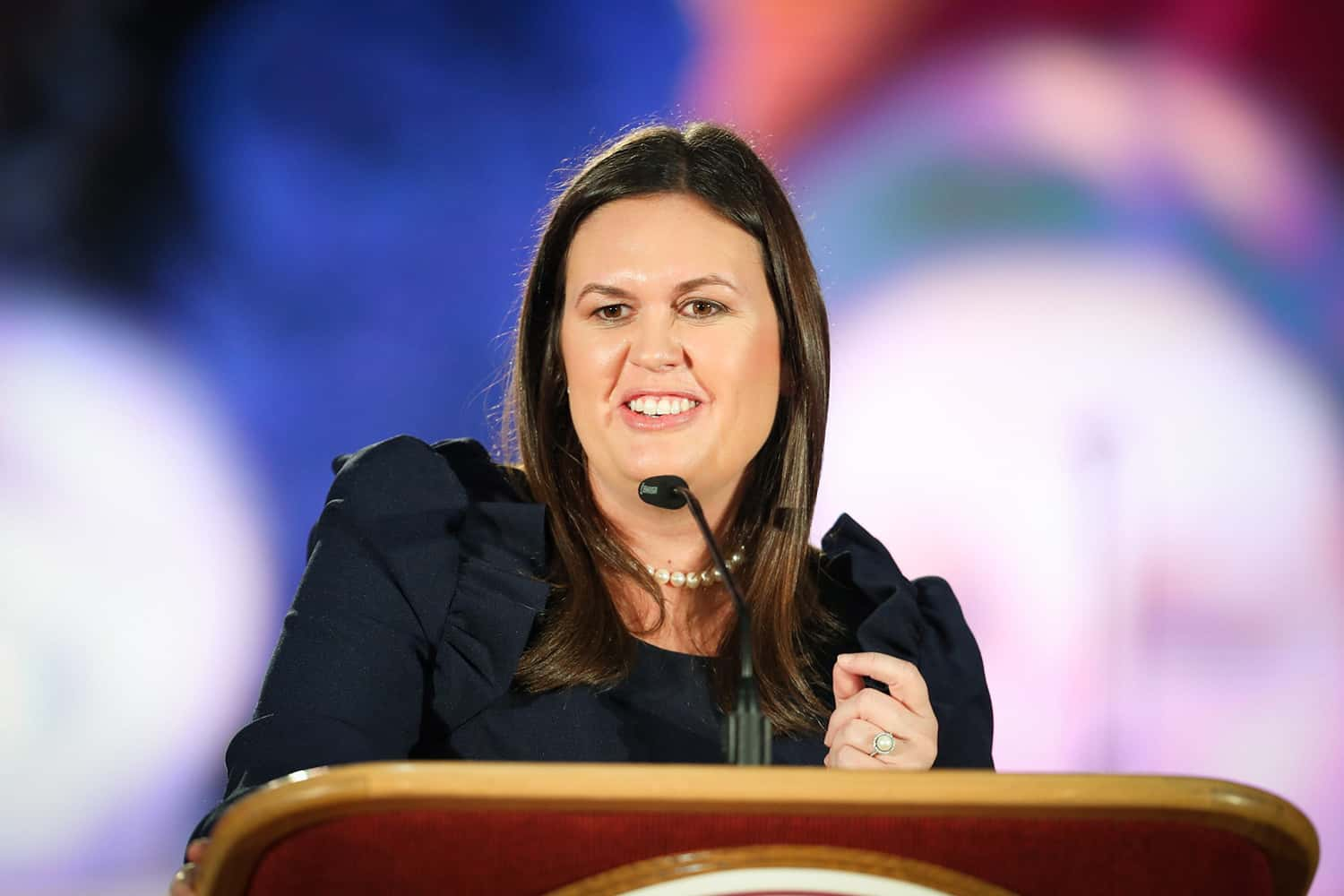 Former White House press secretary Sarah Huckabee Sanders spoke to a crowd of 3000 at College of the Ozarks on Thursday.
Sanders spoke of her time at the Trump administration, her faith, and her life as the first mom to ever hold the job of White House press secretary.
Sanders has been recognized as one of TIME magazine's "40 under 40" and as one of the best political operatives of her generation.
Sanders currently lives in Arkansas with her husband Brian, and her children Scarlett, Huck, and George.