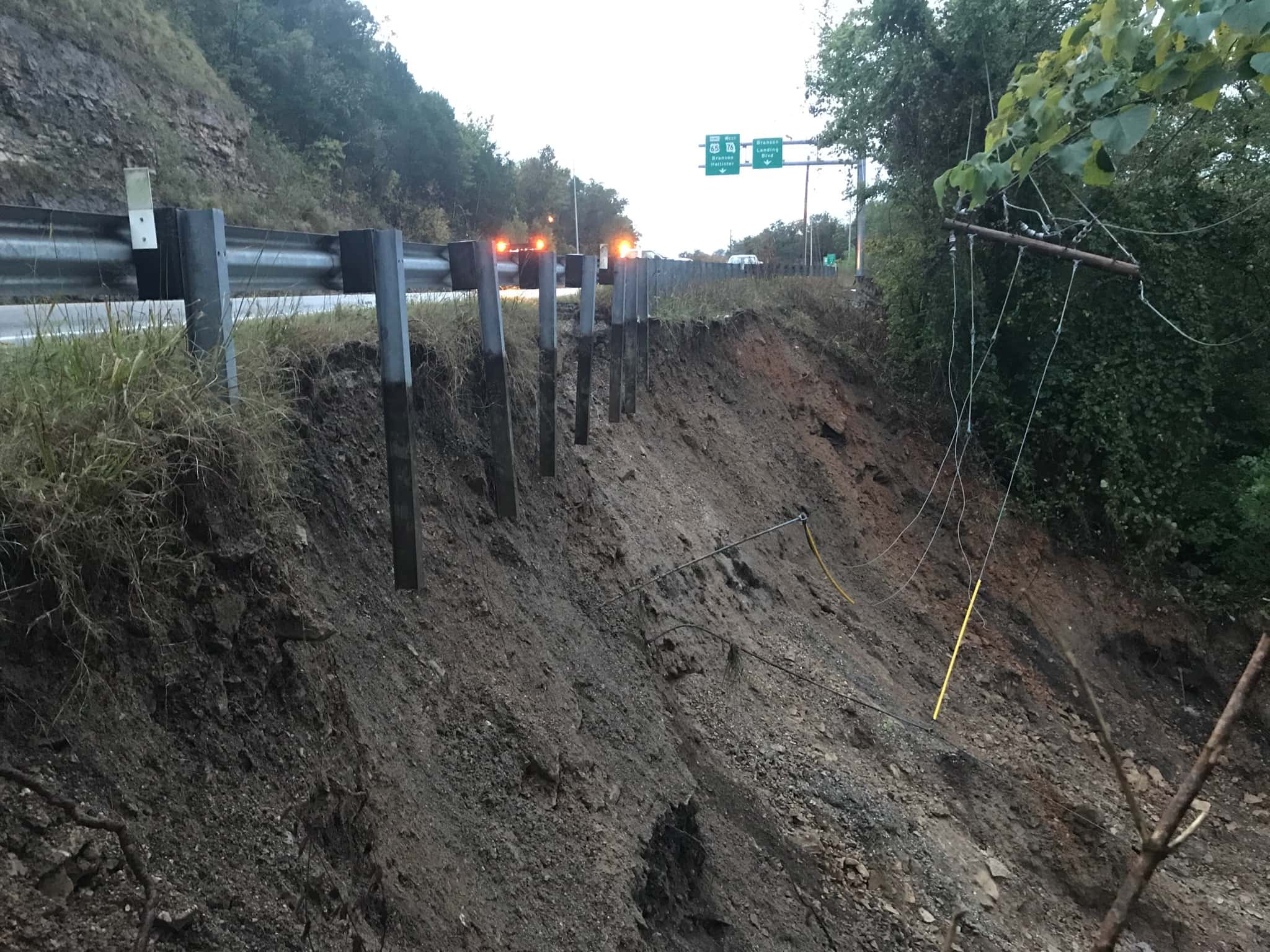 Highway 76 in the Hollister area is closed indefinitely after flash flooding caused damage along the roadway.
MoDOT says Highway 76 will be closed between the roundabout at Business 65 and Lake Shore Drive until further notice.
The closures are due to flash flooding along Lake Taneycomo after heavy rains Thursday into Friday this week.
Crews say part of the roadway collapsed and slid down the hill towards Taneycomo. MoDOT is urging drivers to take Highway 65 or Highway 160 to get around the closed portion of 76.
More information from MoDOT:
What: Route 76 CLOSED between Business 65 at the roundabout and Lake Shore Drive north of Hollister
When: Until further notice
Why: Flash flooding has caused the roadside to collapse and slide down the hill on the Lake Taneycomo side of Route 76. There is NO damage to the pavement or any part of the Route 76 road surface.
Traffic Impacts:
Drivers are urged to use alternate routes including Route 65 and Route 160 to get around the closed section of Route 76
Route 76 will remain closed until MoDOT geologist and engineers can determine the extent of the landslide and its potential impacts to the stability of Route 76