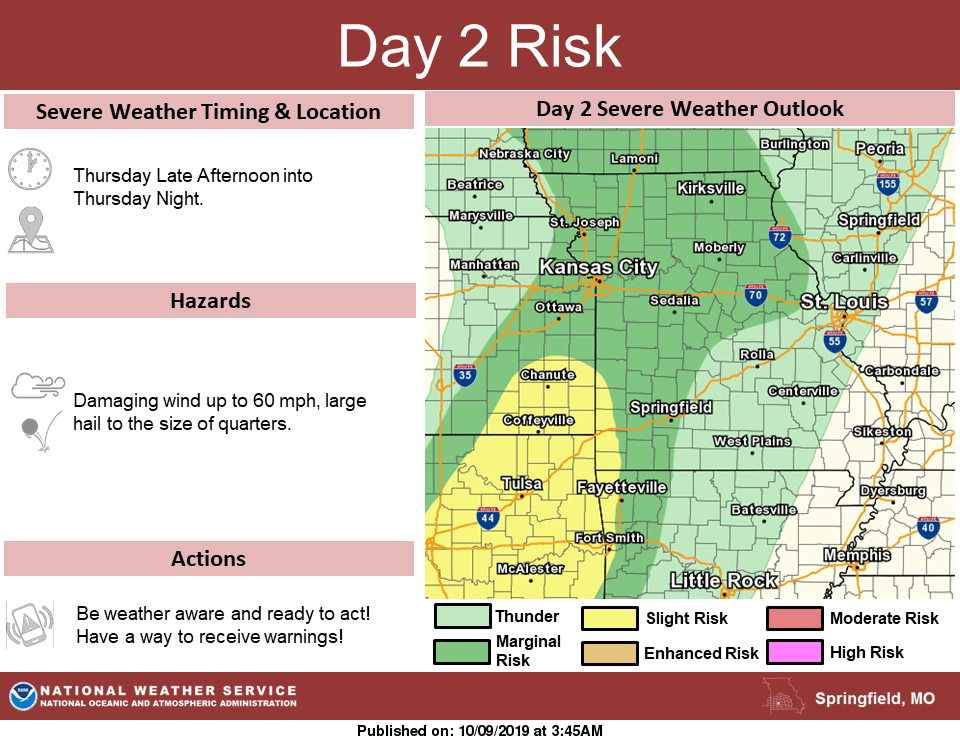 Big changes are on the way to our weather in the Ozarks, starting on Thursday.
The National Weather Service says a strong cold front will bring showers and storms Thursday afternoon and evening.
The best chance for severe weather is west of Highway 65, but we could get heavy rain in the Springfield area, with as much as two inches possible.
By Friday, we'll have high temps only in the lower 50's.
We could get frost in low-lying areas Saturday morning, with temps dropping into the lower to mid 30's.