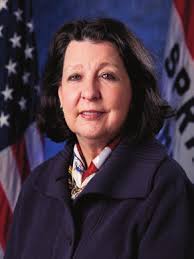 A retired judge has been appointed to look into allegations of conflict of interest against Springfield Councilwoman Jan Fisk.
Councilwoman Fisk recused herself but she also said that she supported the investigation. Retired Webster Judge Kenneth Thompson was appointed by the council to hold a hearing on the potential conflict of interest.
The hearing is the final component of a series of investigations that included the Missouri Ethics Commission.
The accusations levied against her say that she had an indirect conflict of interest when a limousine company in contract with the City of Springfield outsourced to another limousine company owned by Fisk. The whole investigation has cost the City and taxpayers $23,000 dollars.
Fisk, like other council members, serves on the council without pay.