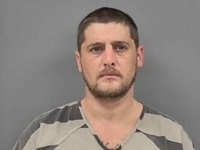 A man from Everton is charged with rape and human trafficking after he was arrested in Lawrence County.
James Maggard, 33, was booked into jail on Friday. He is charged, along with three other suspects, with drugging and raping a Springfield woman and holding her against her will in Lawrence County.
The woman says she was given a drink by a man named Wade, who was a relative of hers, and after drinking it she felt under the influence.
She was kept in a room and forcibly injected with drugs and repeatedly sexually and physically assaulted.
Sheriff Brad Delay called the incident a spider web of sex and drugs. Lt. Chris Berry said that the whole investigation was disturbing.