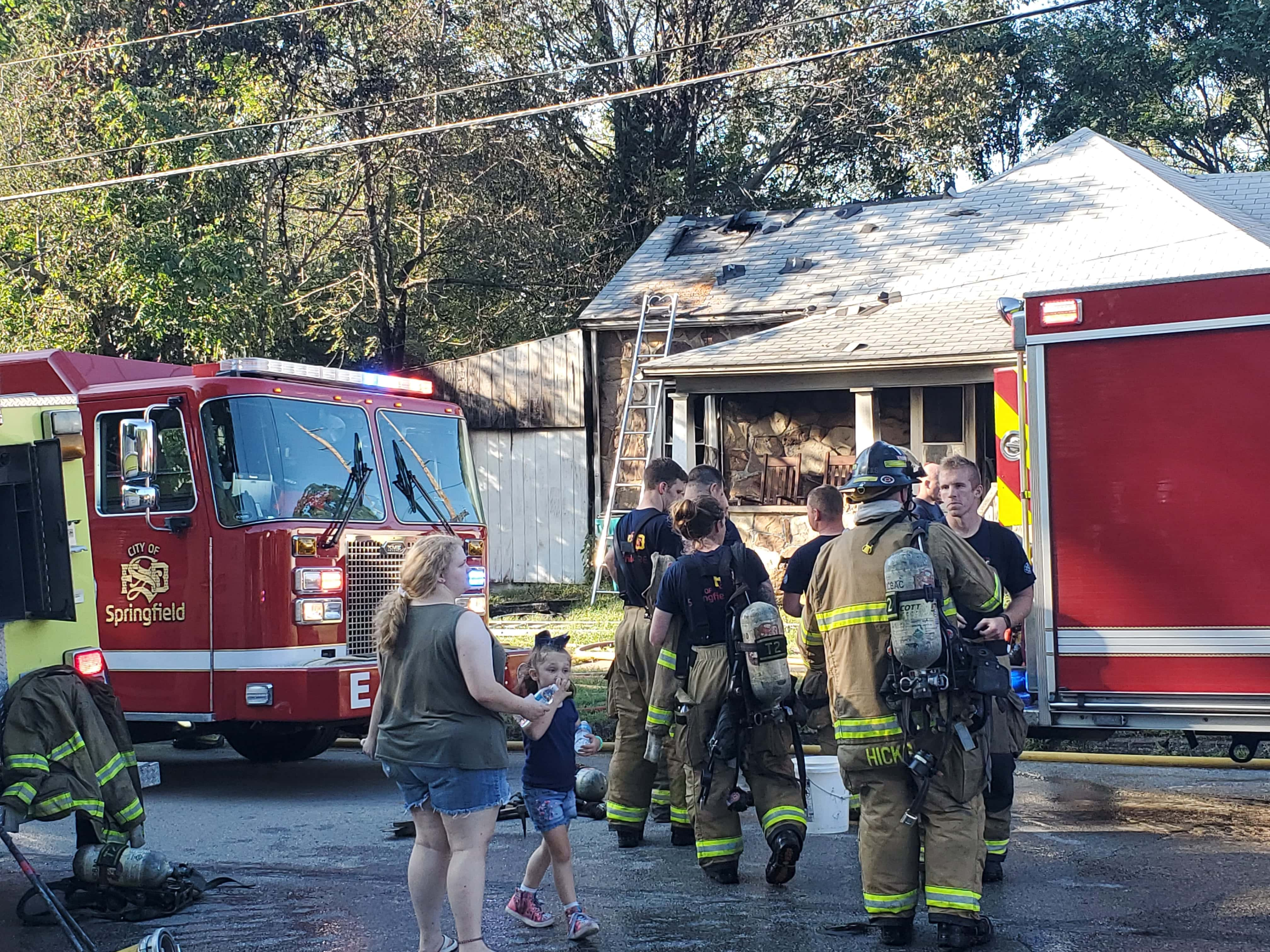 A Springfield firefighter was taken to the hospital to be checked out for possible heat exhaustion while fighting a house fire at Kellett and Dale.
The fire started around 2 p.m. Thursday.
The garage was on fire when crews arrived.
Five people inside the home were able to get out.
The firefighter was working on the roof when he was overcome by the heat.
He was taken to the hospital as a precaution.
The fire marshal is looking for the cause of the fire.

House Fire Kellett and Dale