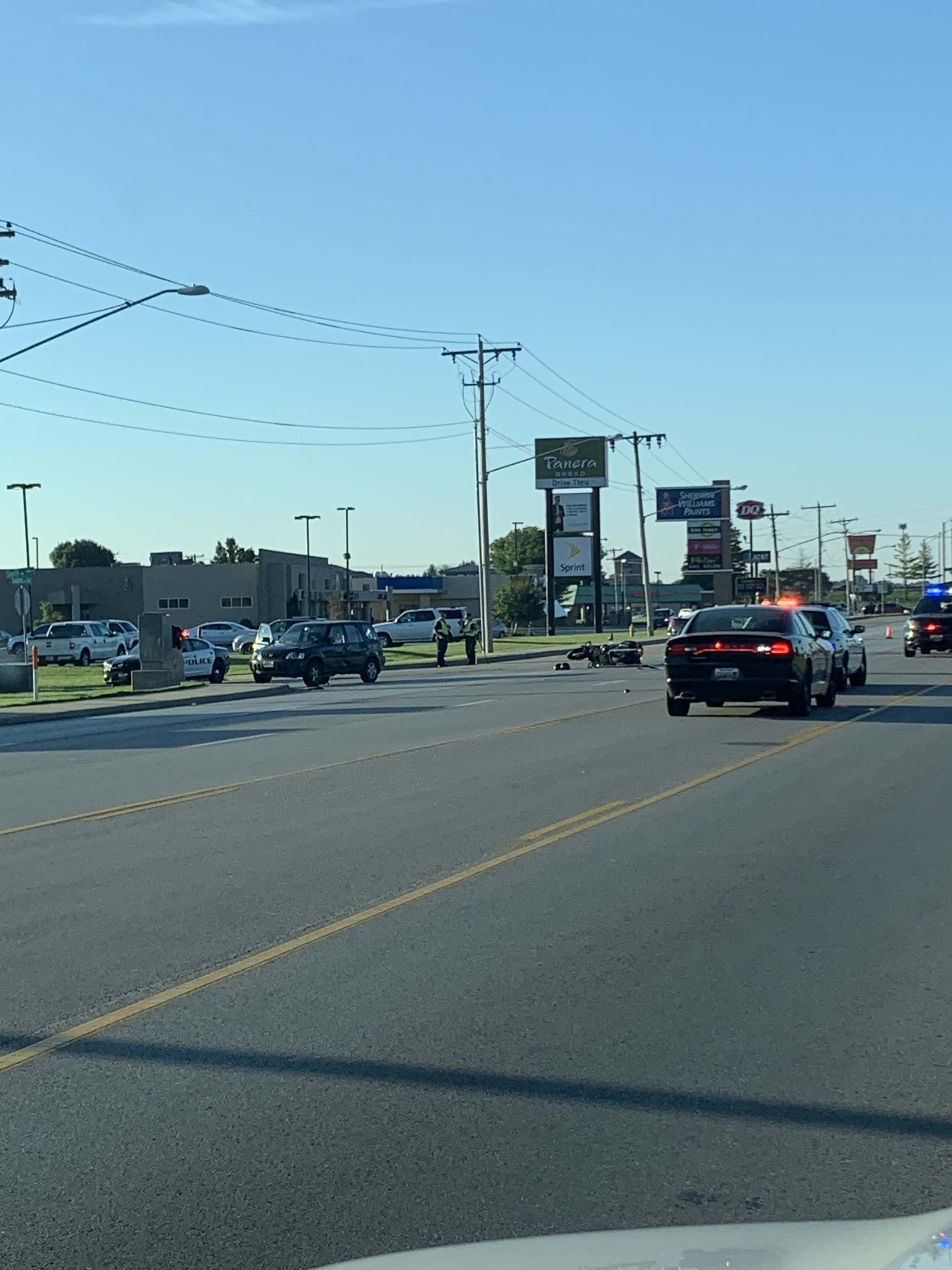 A motorcyclist and a passenger have serious injuries after a crash on Campbell near Republic Road in south Springfield this morning.
Police were called to the wreck around 8 a.m. A witness told officers one driver waved for the motorcycle to make a turn from Campbell onto South Avenue. Traffic from another direction was still coming, causing the crash between an SUV and the motorcycle.
The driver of the SUV and a passenger were not injured.
Springfield police say drivers can expect lanes of northbound Campbell to be closed until about 10 a.m.
Traffic during the morning commute Tuesday was being diverted onto Republic Road following the crash. Go Patrol Spotters reported it took nearly 20 minutes to go a mile northbound on Campbell at one point.