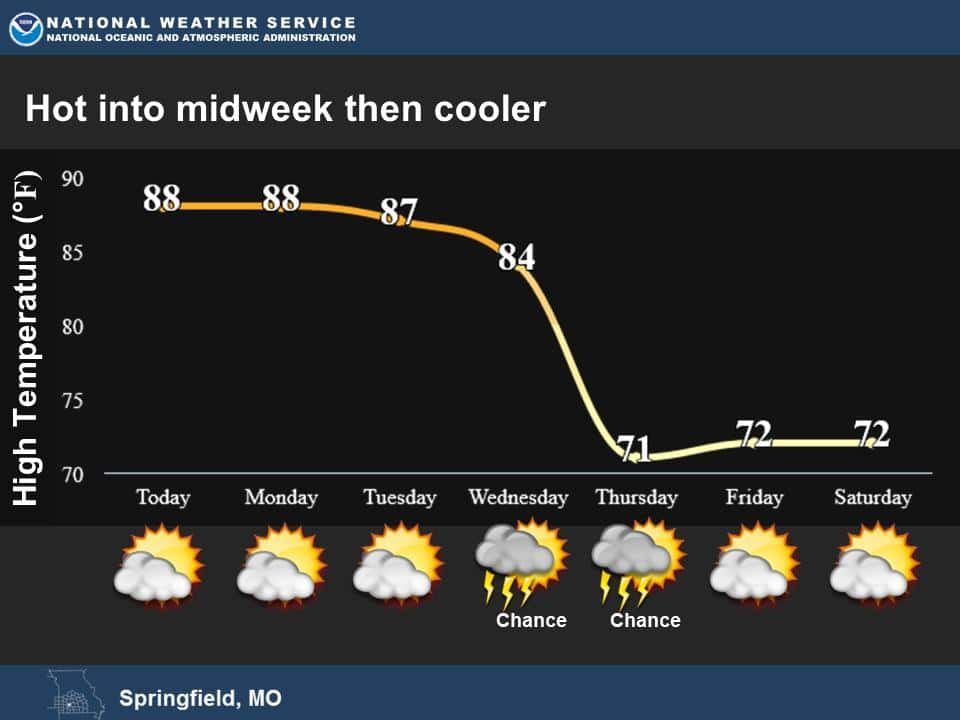 The National Weather Service is working on gathering damage reports after severe thunderstorms rolled through the northwestern Ozarks late last night.
Heavy rain hit areas around Barton and St. Clair County after 8 p.m., with threats of 60 mph wind gusts and quarter size hail.
At 8:45 p.m., a tornado warning was issued for Barton County because of a severe cell that was capable of producing a twister. It was mainly centered around Liberal.
So far, there have been no reports of any injuries or tornado touchdowns.
The storms will likely be the last rain the Ozarks will see over the next few days. The National Weather Service says we can expect warm temperatures and dry weather through mid-week, with heat indices in the low to mid 90s.
There is a chance for some showers and storms on Wednesday with a cold front expected to move in.