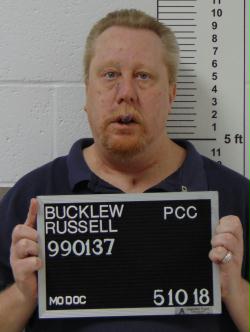 Death penalty opponents have mobilized in an attempt to block next week's scheduled execution of Missouri inmate Russell Bucklew.
He's been sentenced to death for the 1996 murder of Michael Sanders of southeast Missouri's Cape Girardeau. Missourians for Alternatives to the Death Penalty, the NAACP, ACLU, and others want Governor Parson to stop Bucklew's execution and argue that his brain condition could cause him to suffer a cruel death.
Missourians for Alternatives to the Death Penalty says it intends to host a watch party for Becklew. They say they will mourn when he dies or rejoice if Gov. Parson spares him.
Russell Bucklew also severely attacked his ex-girlfriend and beat two of her relatives over the heads with a hammer. Parson spokesperson Kelli Jones says the governor has consistently supported capital punishment when merited by the circumstances and all other legal remedies have been exhausted and when due process has been satisfied.